Police investigating pet adoption scam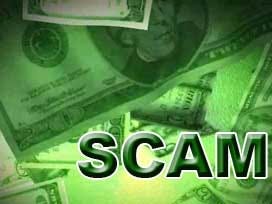 Posted By: KLKN Newsroom
8@klkntv.com
Lincoln police say the victim wired money to another country.
Lincoln police say the victim, a Lincoln woman, was searching the internet to buy a Samoyed puppy. The police report says she found the website asnclassifieds.com/pet/dogs which had one for sale. After contacting the website via email, she was told she could adopt the puppy for free, but would have to pay $300 for shipping to Lincoln.
Police say though the seller claimed to be in Portland, Oregon, the victim was told to wire the money to Cameroon. The victim later received an email from The Pet Machine informing her she needed to pay an additional $2,000 for pet insurance to have the puppy delivered. Police say she then realized it was all a scam.