Popular Grand Island business "a total loss" following record snowfall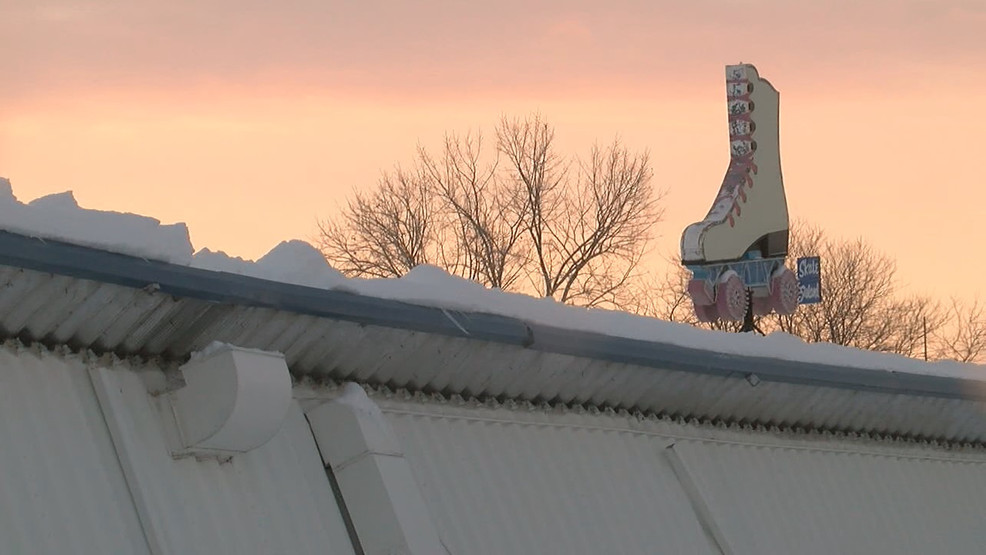 GRAND ISLAND, Neb (KHGI) — Record snowfall led one Grand Island landmark's roof to cave in.
Firefighters were called to the popular skating rink, Skate Island, 2310 N Webb Rd, early morning Monday after the building's roof and one wall collapsed.
Grand Island Building Inspector Craig Lewis says the building appears to be "a total loss."
Owner Steve Anderson called it unbelievable. The business has been in his family for more than 50 years.
Like most, Anderson said the pandemic hit forced their business to close for months. A situation, he said, that was already going to be tough to recover from. But, now with the structural failure, recovery may not be possible.
Anderson is still in the process of assessing damage and deciding what to do next.