Popular soccer podcaster passes away following battle with cancer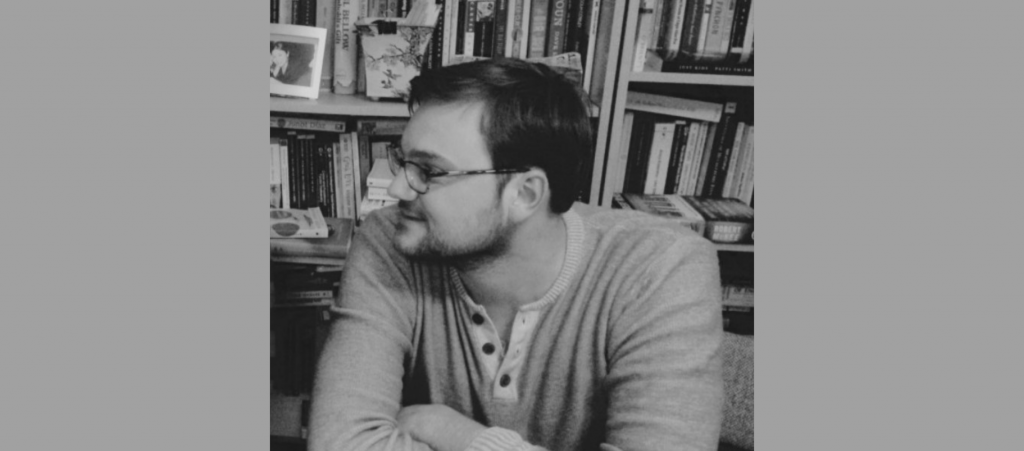 Popular soccer podcaster Daryl Grove has passed away today after a battle with colon cancer.
Grove is best known as the co-host of the "Total Soccer Show" podcast with Taylor Rockwell.
According to a GoFundMe established on his behalf, Grove was diagnosed in January of 2019 with stage four colon cancer that had spread to his liver.
Although his family lived in Richmond, Va., his job took him all over the world- Nebraska included.
Nebraska's semi-pro soccer team, the Bugeaters, tweeted out a heartfelt message saying they "were blessed to have met him" twice when visiting Omaha.
RIP Daryl Grove

We were blessed to have met him on his visit to Omaha in 2018 and I was glad to have seen him again at the beginning of 2020.

Thoughts go out to his family and loved ones. pic.twitter.com/Vq6BmZr33G

— Bugeaters FC (@bugeatersfc) October 23, 2020
Grove also worked as a freelance writer and founded Richmond Street Soccer, a soccer team for people recovering from substance abuse.
His "Total Soccer Show" co-host posted a final goodbye, thanking fans for their support, helping him "feel less alone in a very dark time."
Rockwell ended the message with one last tribute, saying "We love you, Daryl, a man who always said hello and truly made us feel welcome."
Goodbye, to our friend. https://t.co/6eTZsYOUCT

— Total Soccer Show (@TotalSoccerShow) October 23, 2020
Below is the full transcription of Taylor Rockwell's voice message:
"Morning everybody. Once again, no music means bad news, I'm recording this morning to let you all know that Daryl Grove passed away last night. He was with Shannon his wife and Julie his mother, with more loving friends waiting outside on the porch, just in case he was able to see them. I can only speak for myself right now in saying that the outpouring of support and love and prayer and positivity has been one of the most humbling reminders of the goodness of humanity that I've ever experienced. And given the age we live in that is no small matter. I've read as many thoughtful tweets, emails, texts everything else that I've been able to, and knowing how much Daryl meant to so many people has made an absolutely tragic situation that much more manageable. It isn't fair. That Darrell is gone, and it still doesn't feel real. But I'd like to believe, or maybe just hope that being comfortable in the knowledge that you are loved and supported in your final moments is at least a small mercy. I'll do my best to update you on more about future memorial services or ideal the ways in which you can pay respects once this family has time to think. I hope to respond to everyone who's gotten in touch with the show when I can. I will do my best. There's a lot going on. There will be time for more words later on. I'd like to say two things. So many of the messages I've read about Darrell have rightly talked about his compassion his friendliness his strength his empathy, I could keep listing and non stop for a very long time. But when we lose loved ones, I think we naturally sort of elevate them. And there wasn't a saint though, dealing with me sometimes very late night recording sessions when I was kind of angry. He had the patience of one, but it does feel like he was a saint, because he worked so hard to be a positive person. He was a man who woke up every day with from my perspective, the absolute goal of making life better for those around him, and that level of effort isn't easy. It takes a belief in the goodness of the world and one's ability to help out to believe that even the smallest gesture or kind word can make a difference. Hearing so many of your stories about Daryl, your close good friend, even though he lived thousands of miles away and you never actually met is a testament to the correctness of his worldview. So that was the first thing I wanted to say. The second is a small story. I got to see Daryl a couple of days ago, I tried to prepare myself, emotionally, but still struggled searching for something to say and maybe searching for a sense of normalcy. I blurted out that US Soccer had emailed to show their support and Daryl week as he was lifted his head looked me in the eye and said, Berhalter interview. What more can you say, the man was a professional and cared so much about this show, and you all, to the last. Thank you all again for the love and support you've shown to Darrell, knowing that my friend was your friend has helped me feel less alone in a very dark time. I'm going to close with a song that I do not own the rights to. So forget to take down order, we'll deal with that. I listen to this song in times of sadness is morbidly perfect for this moment I think, but I also think it's really happy, and hopeful. And I think that's what Daryl would want in this moment. So until Ulysses Yana is with the World Cup. Here's the hope. Thank you all so much. Hug your loved ones. Goodbye for now and I'll talk to you again soon. We love you, Daryl, a man who always said hello and truly made us feel welcome."