Possible stranger danger at elementary school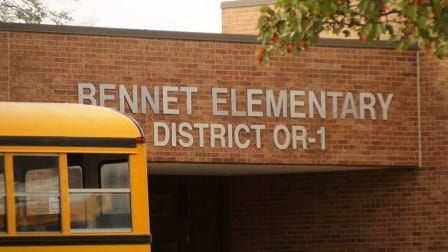 Posted By: Laurann Robinson
lrobinson@klkntv.com
A stranger–danger incident?… or just a concerned citizen attempting to help a child get to school?
That's what officials in Bennet are trying to decide.
Of the parents I spoke with today, some say it could have been a do–gooder trying to help out on a cold morning.
And some are scared it could have actually been someone looking to take a child.
But either way, officials are looking into the incident.
On Tuesday morning, Lancaster County Sheriff's Office was called to Bennet Elementary School after a 10–year–old girl said a stranger tried to get her into their truck.
Robert Hanger, Superintendent with Palmyra District OR-1 Schools says, "We had a report to us from a student that there was some suspicious behavior on the way to school. This student did everything correct and reported it immediately to us administratively and we were able to act on it."
Hanger adds, they make it a point to teach their students what to look out for, as well as how to avoid being abducted.
"Maybe stay with a group of friends if you're walking to school because a stranger probably won't want to come and get you if you're in a group as much as if you're alone," says Morgan, a 5th grader.
Some parents are still trying to decide what to make of the whole ordeal.
Morgan's grandmother says, "I would hate for something to scare these kids so bad that if a grandparent or somebody that they already knew stopped and said, do you want a ride because it's still a ways, I would hope they would look and see. Because, like I said, if the kids are in the car with you and they've already seen the kids at school, they're going to know, yea. On the other hand, if it isn't that. If it is some sicko out looking for a thrill or whatever, then no, I'm just hoping we don't have that kind of people in Bennet."
The truck involved was described as a dark blue or black, late 90's to early 2000's Chevy pickup.
The two men inside were said to be in their mid 20s to late 30's, have short hair, and one of the two men in the truck has a goatee.
You can call the sheriff's office if you have any information.