President Trump chooses Amy Coney Barrett for the Supreme Court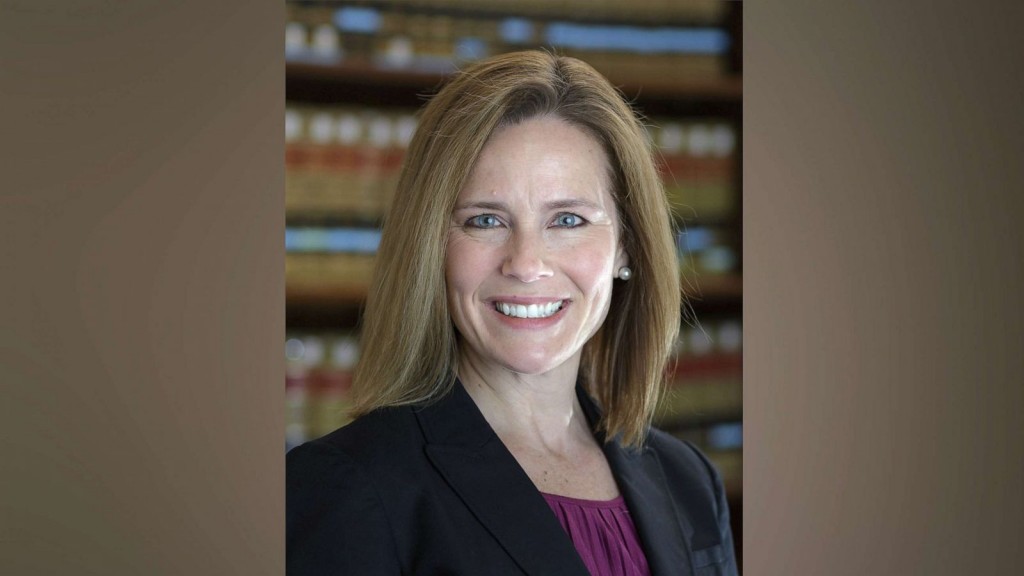 WASHINGTON, DC (KLKN) – Federal Judge Amy Coney Barrett is the new nominee for the Supreme Court of the United States to fill the seat of the late Justice Ruth Bader Ginsburg.
He referred to her as "one of the nation's most brilliant and gifted legal minds."
The announcement was made Saturday in the Rose Garden outside the White House.
Pres. Trump said "I am supremely confident that Judge Barrett will issue rulings based solely upon a fair reading of the law. She will defend the sacred principle of equal justice for citizens of every race, color, religion, and creed."
Barrett was a clerk for the late Justice Antonin Scalzi and she referred to him as her mentor.
She said, "If the Senate does me the honor of confirming me, I pledge to discharge the responsibilities of this job to the very best of my ability."
Barrett is married with 7 children.
While the President hopes for a quick and fair hearing for her confirmation, this comes less than two months from election day. A confirmation this close to an election hasn't happened before. Confirmation hearings start on October 12.
Presidential candidate Joe Biden issued this statement."The Senate should not act on this vacancy until after the American people select their next president and the next Congress."
This is a developing story.