Prison Riot Update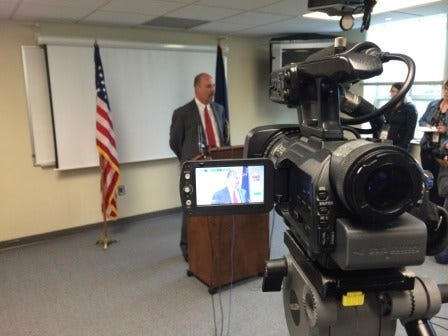 Posted by: Laurann Robinson
A riot breaks out at the Tecumseh state prison and two inmates are found dead. Now, their names have been released.
They are 46 year old Donald Peacock and 46 year old Shon Collins… And they were both serving sentences for first degree sexual assault on a child.
The cause of the initial rioting at the Tecumseh State Correctional Institution is still under investigation, but so far, there are at least a couple similarities between the two inmates that were found dead…
Donald Peacock of Dodge County and Shon Collins of Box Butte County were both 46 years old, and they were both serving time for first degree sexual assault of a child.
Officials haven't said how the inmates died.. But they believe they were killed by other inmates..
Also during Sunday's jailhouse chaos, two staff members were injured while attempted to break up the rioting.
"Two staff assaulted during the initial altercation with non life threatening injuries. Corporal Hatzenbuehler and Caseworker Guern, both returned to work," said Scott Frakes with the Department of Corrections.
Four other inmates received non–life threatening injuries as well.
And by 1 o–clock Monday morning. things finally started settling down.
"The special teams assisted staff in regaining control of the housing units and other areas of the prison," added Frakes.
There was a similar altercation at the Nebraska State Penitentiary here in Lincoln on Saturday,.
Frakes responded, "there's no indication, no evidence that's been uncovered at this point that suggests any connection between what happened at NSP on Saturday and this event."
and following the prison riots in Tecumseh, Governor Ricketts released a statement saying…
"I have been in communication with Director Frakes since yesterday afternoon. He has assured me that his staff is safe, and facility is secure. The department is now focused on ensuring the continued safety of the facility staff and well–being of the inmates."
The Tecumseh prison remains under lockdown, but officials say all inmates are accounted for and the public is safe.
And as for the ongoing investigations, we'll bring you the latest as it becomes available.