Protesters take a second stand at the Smithfield Foods meat factory
Protesters rallied another Saturday for better working conditions at Smithfield Foods.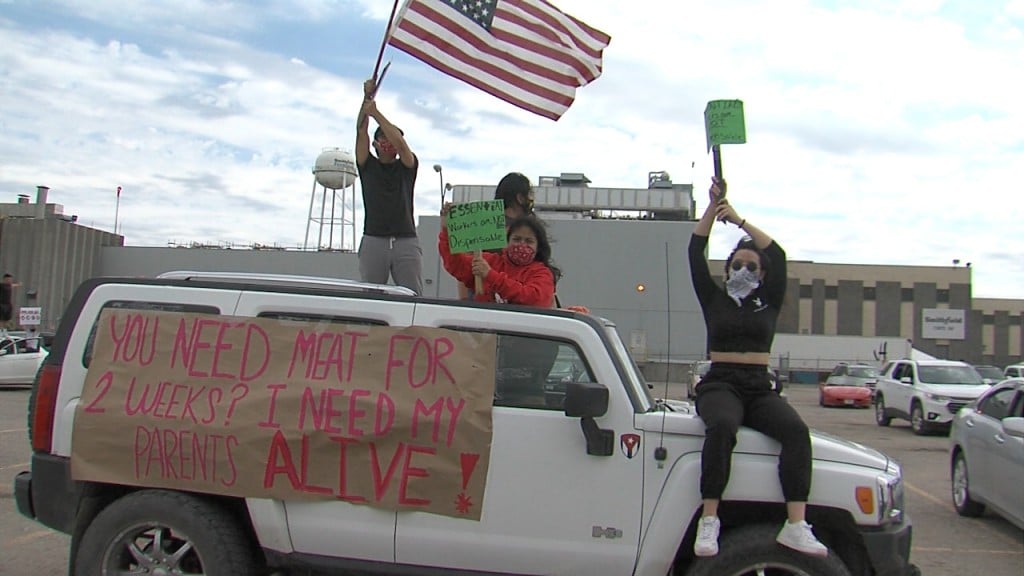 Saturday in Crete was the second round of drive–by protests against the lack of COVID–19 safety conditions at Smithfield Foods.
Protestors were seen donning signs down main street with sayings like "essential not disposable."
The workers, experiencing a quick turnaround on Tuesday that didn't give them the initial 2 week closure they were hoping to get.
"When are we going to stop? When 300 people are sick? Is that where the COVID is going to stop," said Sheila Balbuena, whose parents are working at the plant.
"We would rather not eat meat for weeks or even months as long as everyone's safe and the prices decrease," said Yesenia Regalado, whose parents are working at the plant.
"I haven't been able to hug my mom in the past two weeks because she's worried she's going to affect any of us if she has it, you know," said Emmanuel Sanchez-Mora, whose parents are working at the plant.
Emmanuel Sanchez-Mora, a graduate from UNL, says it was the income his parents made from working at the plant that got him his degree.
"My parents personally are proud to be working at Smithfield. They're thankful. I've heard my mother thank God a million times for that job…. We don't want them to be affected, but we don't want to be affected ourselves, and we don't want our town to be affected. This town was built from Smithfield," said Sanchez-Mora.
But, he, and others want to know when enough is enough.
"I think a fair outcome would be for them to quarantine our parents for at least two weeks, pay them for those two weeks, and let the curve flatten a little bit," said Sanchez-Mora.
The fight still going strong while nearly 50 confirmed cases, all linked to the meat processing plant.