Rain transitions to snow this evening 1/6/2021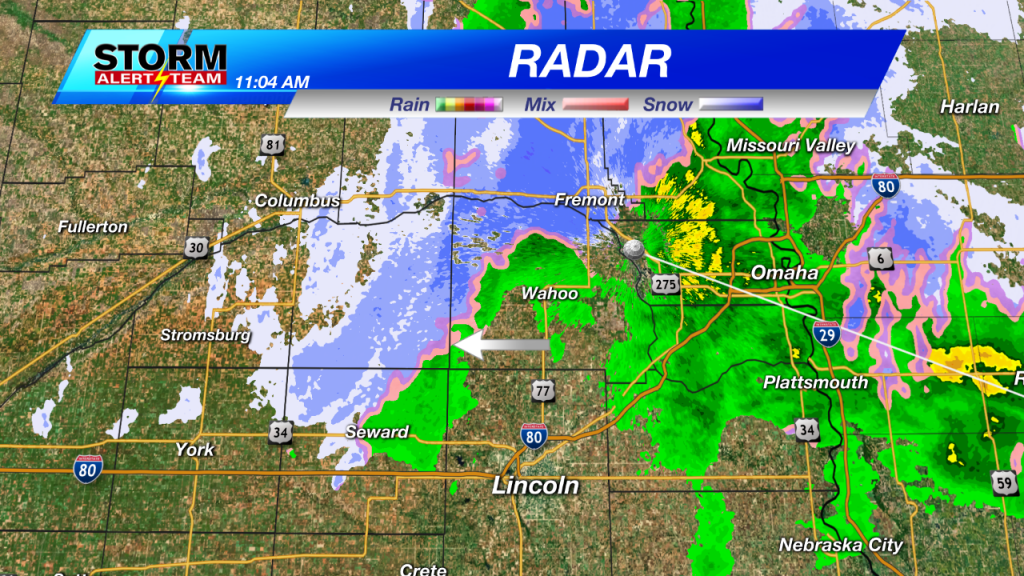 11:00 AM UPDATE: Snow is now falling in far northwestern Lancaster county.
-Meteorologist Brittany Foster
10:00 AM UPDATE: Rain will eventually turn into a winter mix and snow around the afternoon hours for some of the area. As of 10:46 AM, the freezing line was just to the northwest of Lancaster county and some reports of freezing rain and graupel were coming in. The freezing line can be seen below near the white arrow.
Overnight lows will drop down to the upper 20s and a snow/winter mix will fall through the night into tomorrow morning. The entire winter system will wrap up before tomorrow afternoon, and there could be anywhere from a dusting to two inches of snow on the ground in southeast Nebraska.
We will dry out tomorrow before a few snow flurries return for Friday and Saturday. Beyond that, conditions appear dry.
-Meteorologist Brittany Foster