Remembering Investigator Herrera: 12 Days of Hope Blood Drive campaign
For 12 days blood transfusions kept Investigator Herrera with us before he succumbed to his injuries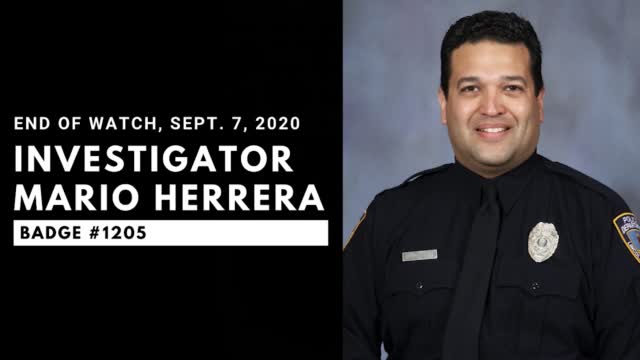 LINCOLN, Neb. (KLKN) – A year ago this week, Officer Mario Herrera was doing his job as a Lincoln Police Investigator when he was shot in the line of duty. He survived 12 more days before he passed away.
To honor his memory and legacy, his friends and family are partnering with the Lincoln Police Department, Lincoln Fire & Rescue, Omaha Fire Department, Omaha Police Officers Association, Nebraska Concerns of Police Survivors to host a blood drive campaign.
The "12 Days of Hope" represent every additional day loved ones could spend with Officer Herrera thanks to the blood transfusions he received.
"12 Days of Hope" runs from August 26 – September 7 and there are drives planned in Omaha and Lincoln. If you don't during this time, you'll receive a free special-edition 12 Days of Hope t-shirt.
There are two public blood drives you can attend as well, and appointments are encouraged:
August 26
10A-5P
Lincoln Fire and Rescue Station 15:
6601 Pine Lake Road
Lincoln, NE 68516.
Sign up link
August 28
9A-2P
C.O.P.S Nebraska/OPOA and Omaha Fire
13415 Cryer Avenue
OPOA Hall
Omaha, NE 68144