Randy Gregory Fails Drug Test; Admits to Marijuana Use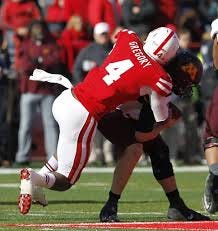 Posted By: Sports
According to a report by NFL Network reporter Kimberly Jones, former Husker defensive end Randy Gregory tested positive for marijuana at the NFL Combine in February.
Gregory revealed Wednesday he tested positive for marijuana twice at Nebraska (in January and April of 2014). He also said NU officials told him he would be kicked off the team if he tested positive a third time.
Gregory said he has not smoked marijuana since December, but his THC levels were still high enough to trigger a positive test at the combine. In the report, the former Husker said he has taken regularly-scheduled drug tests given to him by his agent and others "around him" since leaving Nebraska.
Multiple mock drafts list the defensive end as a top-10 pick in April's NFL draft. The former Nebraska pass-rusher tallied 17.5 sacks for the Huskers in two seasons (after transferring in from Arizona Western Community College.)
Gregory admits to using marijuana to help him cope with anxiety. He said he was "worse at Nebraska than I've ever been at any other time in my life," but he stays firm in the fact he is no longer smoking marijuana:
"I want people to understand I'm not some dumb jock pothead. I'm not," he added. "I'm intelligent. I love the people who help me, I love my family, I love my support group. I love football. I love winning. And I don't want to be labeled as some bust that couldn't make it because he smoked. And I won't be labeled as that."