UPDATE: Resolution to enact 25th Amendment blocked, House to meet Tuesday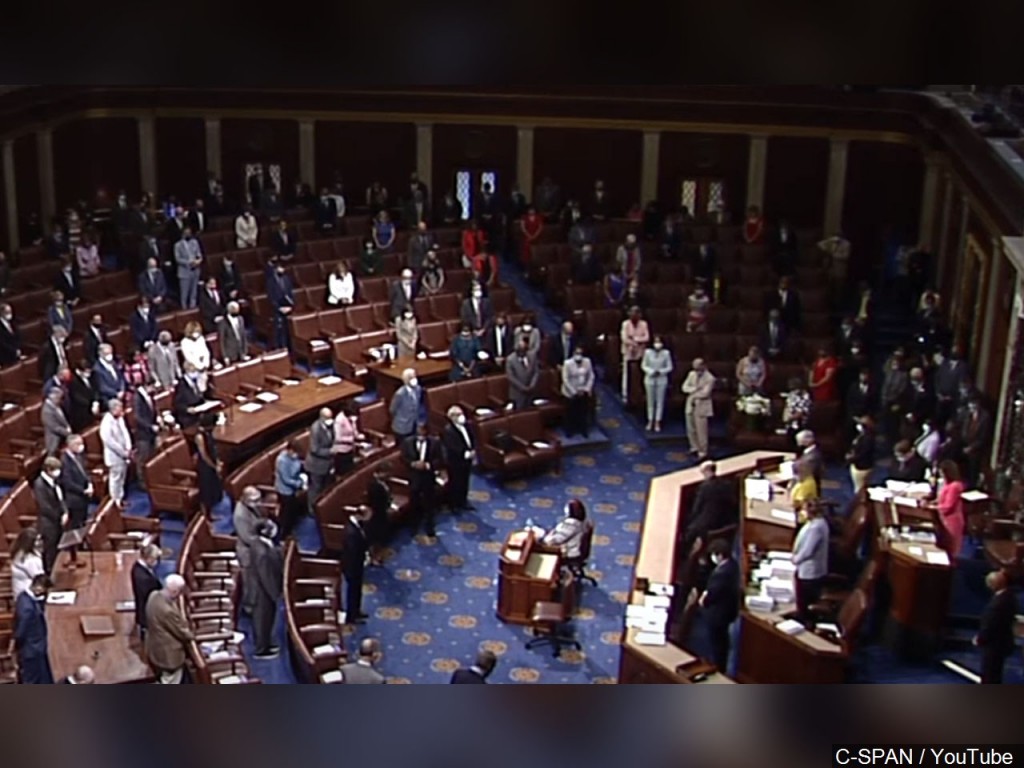 WASHINGTON (KLKN) — The Majority Leader's office has confirmed the House will be called back into session Tuesday morning to vote on the resolution related to the 25th Amendment. Votes will be taken at 7:30 p.m. at the earliest.
While the Article of Impeachment could potentially be voted on Wednesday morning.
---
Monday morning, House Democrats attempted to pass a resolution that calls on Vice President Mike Pence and the Cabinet to invoke the 25th Amendment to remove President Donald Trump from office.
House Majority Leader Steny Hoyer made a unanimous consent request on the House floor to pass the resolution, which was objected to by West Virginia GOP Representative Alex Mooney. This blocked the resolution from moving any further.
The House will likely reconvene tomorrow at 9 a.m. to again attempt to pass the bill via a roll call vote. If passed, Democrats will be giving VP Pence 24 hours to respond and act, otherwise, they will likely move forward with an impeachment vote later this week.
In response to the unanimous request being blocked, House Speaker Nancy Pelosi released the following statement:
"On Wednesday, the President incited a deadly insurrection against America that targeted the very heart of our Democracy. The President represents an imminent threat to our Constitution, our Country and the American people, and he must be removed from office immediately.

Today, in pro forma session, Leader Hoyer introduced a Unanimous Consent request to take up legislation by Congressman Jamie Raskin calling on the Vice President to mobilize the Cabinet to activate the 25th Amendment to remove the President.

The House Republicans rejected this legislation to protect America, enabling the President's unhinged, unstable and deranged acts of sedition to continue. Their complicity endangers America, erodes our Democracy, and it must end.

The House will next take up the Raskin legislation in regular order to call upon the Vice President to activate the 25th Amendment to remove the President. We are further calling on the Vice President to respond within 24 hours after passage.

As our next step, we will move forward with bringing impeachment legislation to the Floor. The President's threat to America is urgent, and so too will be our action."