Rod Fowler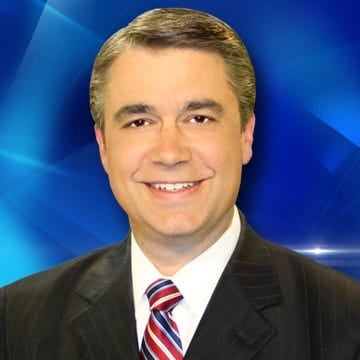 Rod Fowler grew up on a small farm near Tama, Iowa, which is between Cedar Rapids and Des Moines. As a child he helped his family raise cattle and make hay. During this time he learned a love for Midwestern values found in the heartland.
At an early age, Rod had a desire to work in broadcasting which eventually lead him to work at a small radio station. It was just the spark he needed and Rod enrolled at Iowa State University in Ames. At that time, WOI-TV was only one of two TV stations owned and operated by a state university. During his college days he worked part time for WOI and was a D-J on a rock and roll radio station.
After graduation, with a bachelor's degree in Journalism and Mass Communications, Rod remained at WOI-TV as a full time reporter/anchor. When the opportunity arose for him to make a move within the company, he jumped on it. In 1995, Rod was offered the anchor position at sister station KLKN-TV. "The reason I wanted to come to Lincoln was because of the people and community pride here," says Rod. "The Midwest is home for me. I love the country and the people". Rod and his wife, Laurie, and two daughters and are proud to call Lincoln their home. "It's a growing community that still has Midwestern feel and value," he added.
Rod has served two terms as president of the Cornhusker Kiwanis organization and helps raise money throughout the year for local charities. Rod also volunteers his time to deliver food for the Lincoln Food Bank's Backpack Program.
rfowler@klkntv.com
Facebook-Rod Fowler Channel 8 Eyewitness News
Twitter-RodFowlerKLKN