Roof torn off barn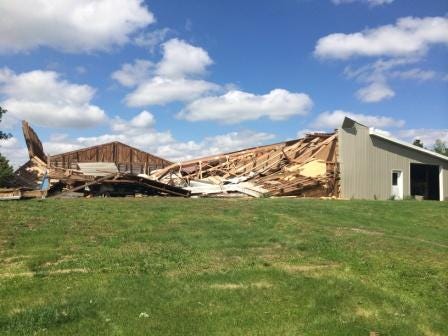 Posted by: Laurann Robinson
Last night's severe weather did some major damage near Raymond. The event still can't be fully classified as a tornado until more evaluation is done, but officials say the damage does look tornadic in nature.
This happened last night around 9 pm. The roof was ripped off this building, demolishing the indoor horse riding rink.
Attached, is a barn, where luckily none of the ten horses inside were injured.
You can see the path of the storm, there's a line of knocked down trees leading up to the barn. And just beyond the barn is about a mile of debris that shows you where the severe weather carried off.
The homeowners also lost power for several hours. They did not want to go on camera, but say they have lived here for around 25 years, and this is the first time they're experienced damages this intense.