Rouge fireball streaks across the night sky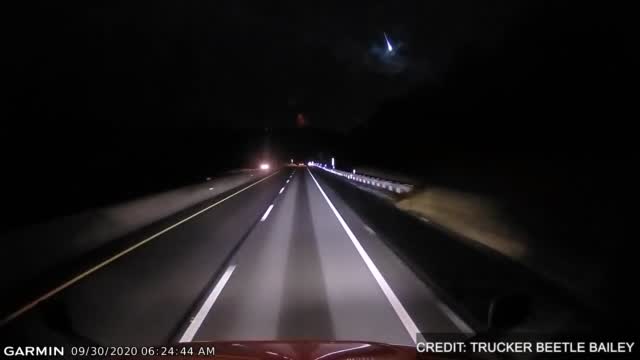 Check out this stunning video of a fireball streaking across the Pennsylvania sky. It was caught on a truck driver's dash camera while driving on the Pennsylvania Turnpike just before 4:30 Wednesday morning.
An expert with the American Meteor Society says this rouge fireball, that could also be seen in parts of Ohio, was most likely a random meteor. The nonprofit received over 200 reports after this extraterrestrial rock lit up the night sky.