Roughrider Charity Event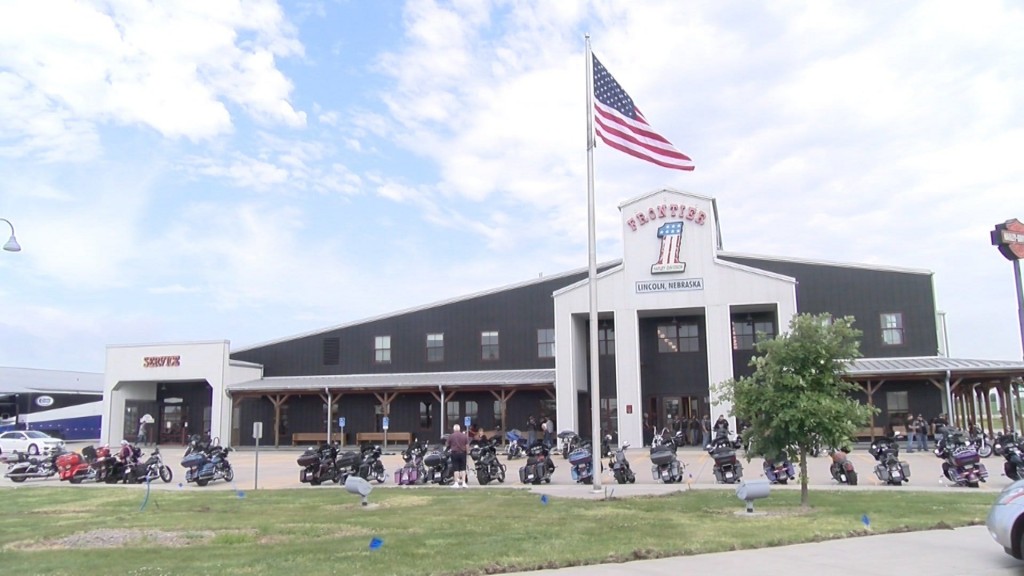 Posted By: Pierce Georlett
pgeorlett@klkntv.com
The Roughriders have been around for 20 years, and so far they've raised more than $400,000 for various charities.
Today was their biggest fundraiser of the year. More than 60 motorcyclists from all across Nebraska, here in Lincoln, are ready to raise money.
"The ultimate goal would be to raise enough money so that we can make a difference in people's lives that really need it," says Lyn "Ace" Leach the Vice President of the Roughriders.
While, the Roughriders may seem intimidating the group is far from anything rough.

"Nothing hard about us at all. I mean we are just nice guys, and good people that like to have fun and ride motorcycles," says Tony "Batman" Skov the Event's Organizer.

Those nice guys are now hitting the streets, raising money for various charities, from local groups like the Food Bank, to national organizations like the Make-A-Wish foundation.

"So we will go to various stops and help with the bars that have said yes I would like to be a part of this, so we go and patronize them and then show up at he final stop where it really gets fun," says Leach.

That final stop.. the First Ave. bar and grill, where there are silent and live auctions to raise even more money in hopes that even one person, will benefit from the cause.

"There's nothing like the feeling of helping people that are in need it is the most satisfying feeling of them all," said Leach

If you would like to donate to the Roughriders and all of the charities they represent.
You can donate to their GoFundMe at https://www.gofundme.com/roughriders-ne-charity