UPDATE: Man has life threatening injuries from gunshot wound suffered during standoff
Authorities say a wanted fugitive was shot during a four-hour standoff at a home in south Lincoln.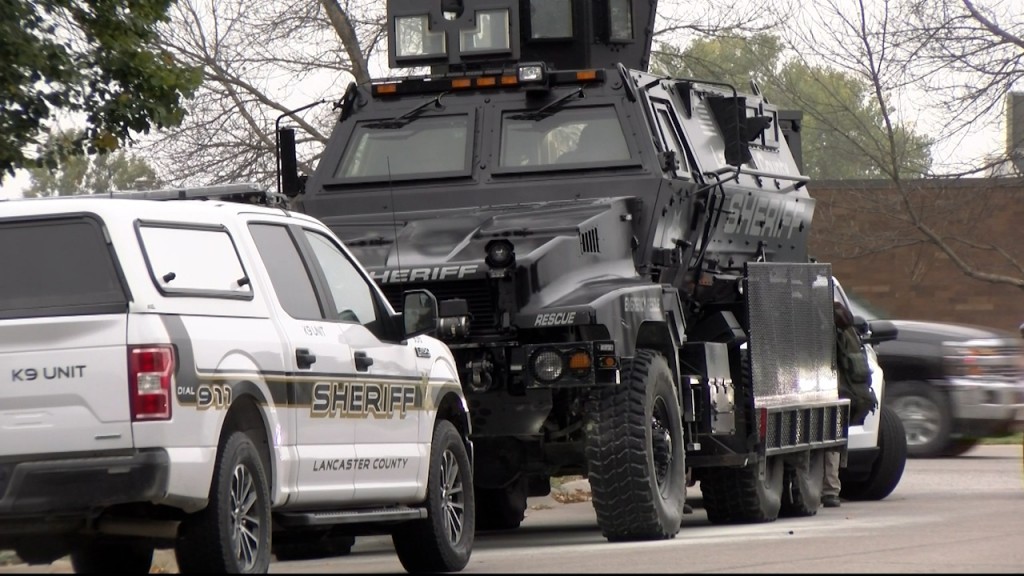 LINCOLN, Neb. (KLKN) – Authorities are investigating after a man was shot during a four-hour long standoff in south Lincoln.
Around 9 a.m. Tuesday, members of the Metro Fugitive Task Force found 35-year-old Douglas Shaw at a home near 40th and Old Cheney Rd.
Shaw was wanted on warrants for theft, strangulation, and delivery of a controlled substance.
Authorities say Shaw was armed with a gun and barricaded himself inside the home.
While negotiating with Shaw to come out, Lincoln police say a single gunshot was heard from inside the home.
Shaw was found with a gunshot wound to the head and taken to a hospital with life threatening injuries.
Authorities say no shots were fired by law enforcement and that a gun was found near Shaw.
Police say the incident is in the early stages of investigation and more details will be released.
Authorities say there is no ongoing threat to the public.