Six agriculture start ups compete for $20,000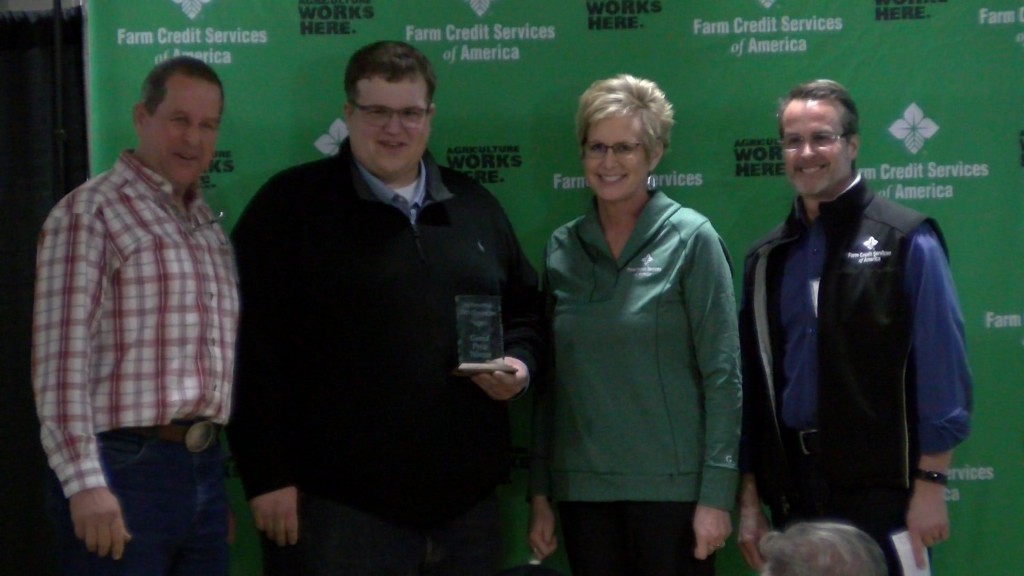 The 12th annual Nebraska Power Farming Show at the Lancaster Event Center is underway.
They held the first Agriculture Innovation Pitch Competition.
Six innovators from around the Midwest brought their start up ideas to pitch the judges and audience.
Vice President of Strategy and Innovation Farm Credit Services of America, Krista McDonald said, "We are looking for ways to support and collaborate with people who are doing innovative things in this space, and we thought, what a great way to meet several new start ups and also to get them in front of producers and get some direct feedback from producers. They're actually providing feedback online as the competition goes on, so we're kind of getting a sense of what make sense to us but what makes sense to the people who are ultimately going to be using this technology."
ChorChek, Farmafield, Farmland Finder, Hitchpin, Quantified Ag and Tillable all competed.
The winner of the $20,000 was Lukas Fricke for ChorChek.
Lukas Fricke said, "I'm a producer and I absolutely hate the paperwork that comes with auditing and all those kinds of scenarios that go with it, so what ChorChek does it make it super simple. We're able to prove what we say we're doing through third party sensor data, so we know when people are inside our barns or whether they're around our barns and not suppose to be there or feed data, you know, how much is in the bulk bins or how much is out in the stock tank. We're able to understand that and able to prove what we say we're doing, we're actually doing out on the farm."
The Nebraska Power Farming show goes until Friday afternoon.