Spirit Ride urges drivers to slow down, move for first responders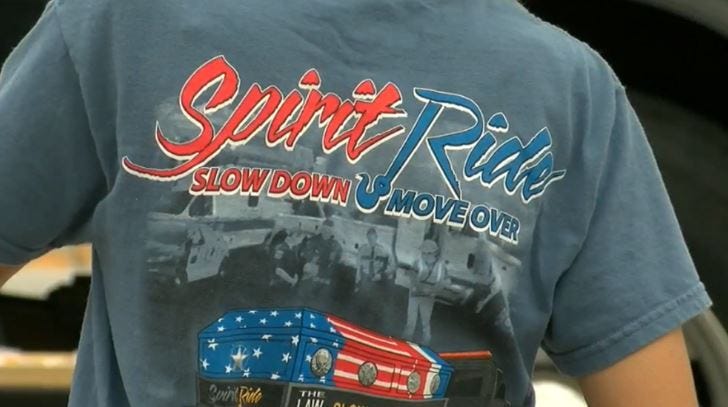 Posted By: Channel 8 Eyewitness News
8@klkntv.com
We rely on first responders during emergencies, but now first responders are relying on drivers to help prevent accidents.
First responders made it out to Kearney on Tuesday, in honor of the Spirit Ride campaign to raise awareness on how drivers can help our first responders.
According to the National Safety Commission, 71% of Americans have never heard of the Move Over Law.
It requires passing vehicles to move over a lane or slow down when approaching first responders at work.
There is a relatable law in all 50 states.
"It is the law and we see people violate it all the time. I mean if you see somebody, and it doesn't have to be emergency responders, if you see somebody on the side of the road, just please pull over," said Kearney Fire Administrator Jason Whalen.
Whalen said his department has not had any deaths, but has had injuries because driver's have bumped into workers on the road.
Logan Dowhy, the towing host of Tuesday's ride out of Kearney, said he holds this issue close to his heart.
"We had an operator get hit in Omaha. It's been three, four, five months ago, an older gentleman. He lost his leg because of it. You know, it could have been fatal but he's lucky it wasn't," said Dowhy.
The U.S. Department of Labor Statistics said in 2014 alone, 33 tow truck operators were killed trying to help stranded drivers.
They also said on average, one tow truck driver dies every six days.
"I mean when we're out there, we only have eight inches of room, ten inches of room to work sometimes and a lot of people have seen it. You know, they travel blind, they don't slow down or move over and they don't realize it until the last minute," said Dowhy.
The Spirit Ride will now be making its way to Sterling, Colorado, where the Kearney towing hosts will pass off the memorial casket and finish the journey across the United States.