Stadiums fighting viruses with high-tech devices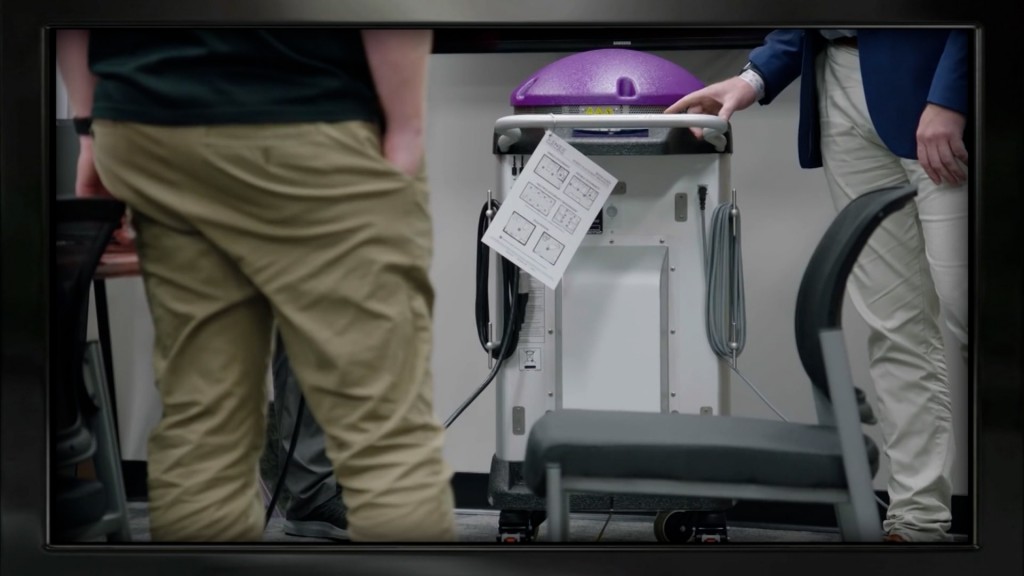 ATLANTA, Ga. (CNN) — The sports world is turning to technology, hoping to better sanitize stadiums and get fans back in the stands.
Atlanta's Mercedes-Benz Stadium is deploying disinfecting drones as it welcomes fans back for the Falcon's home game against the Carolina Panthers on Sunday.
The drones will be used after the game to sanitize stands, handrails, and glass partitions.
Officials say the drones will allow for a 95% decrease in time spent cleaning the seating sections, allowing employees to focus on other areas of the stadium.
In addition to the drones, the stadium added a sanitation team for hourly disinfecting, 600 hand sanitizer dispensers, and monthly anti-viral coating to help reduce the risk of virus exposure.
But, Atlanta isn't the only one innovating.
WARNING: This video contains repetitive flashes, which is the robot doing its work. Please be aware if you are sensitive to lights. 
Over at the Bank of America Stadium in Charlotte, N.C. they are cleaning with robots typically used in hospital rooms.
Officials say it emits bursts of ultraviolet light that damages virus DNA. It's being used to sanitize football areas and other places throughout the stadium.