Support local! Where you can find filters for your homemade face masks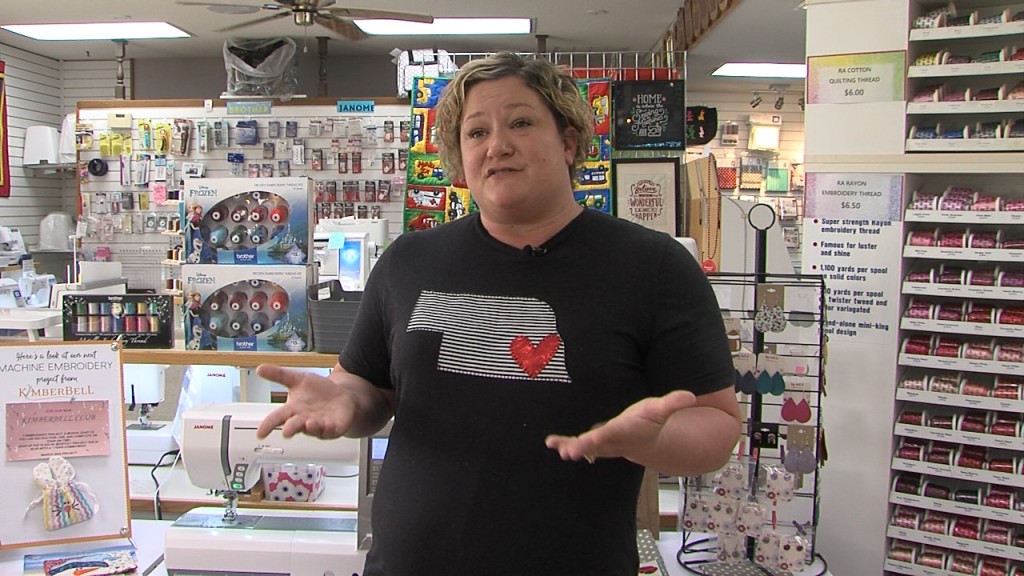 A local sewing and vacuum store has seen a resurgence in their products and services. They say it's because of the quarantine order. People are cleaning and sewing more instead of being bored at home.
The Husker Sew & Vac business in North Lincoln has been in service since 1973.
Recently, health officials and administrations have been asking the public to make masks for those on the front-lines of the coronavirus pandemic.
So the sewing community took to their machines.
"We've had people that have brought in machines that haven't sewn in 20 or 30 years. They saw the masks are needed and wanted so that's something they ca
n do while they are sitting at home. It makes them feel wanted, it makes them feel needed," said Melissa Dougherty, owner of Husker Sew & Vac.
Inside the store, there are vacuum supplies as well, including the bags that help filter out the tiniest of harmful particles. Customers are using the bags to their advantage.
"They have been cutting up the vacuum bags and putting them into the masks and using them as filters because some of the HEPA bags filter 99 percent of the small particles. They are using them as the filters in the masks," said Dougherty.
So as a community in crisis, everyone has their role to help out.
"It gives them a feeling that they're doing something to help, where you have to stay home, you can't go out, you can't do anything, at least you're helping the ones that are on the front-lines that are helping us stay healthy," said Dougherty.
The store is doing its part to follow the sanitary and social guidelines by offering curbside delivery.
They say they're just grateful to be needed.