Teachers union wants to delay reopening of schools; LPS responds
The Lincoln Education Association on Thursday expressed concerns about Lincoln Public Schools plan to reopen.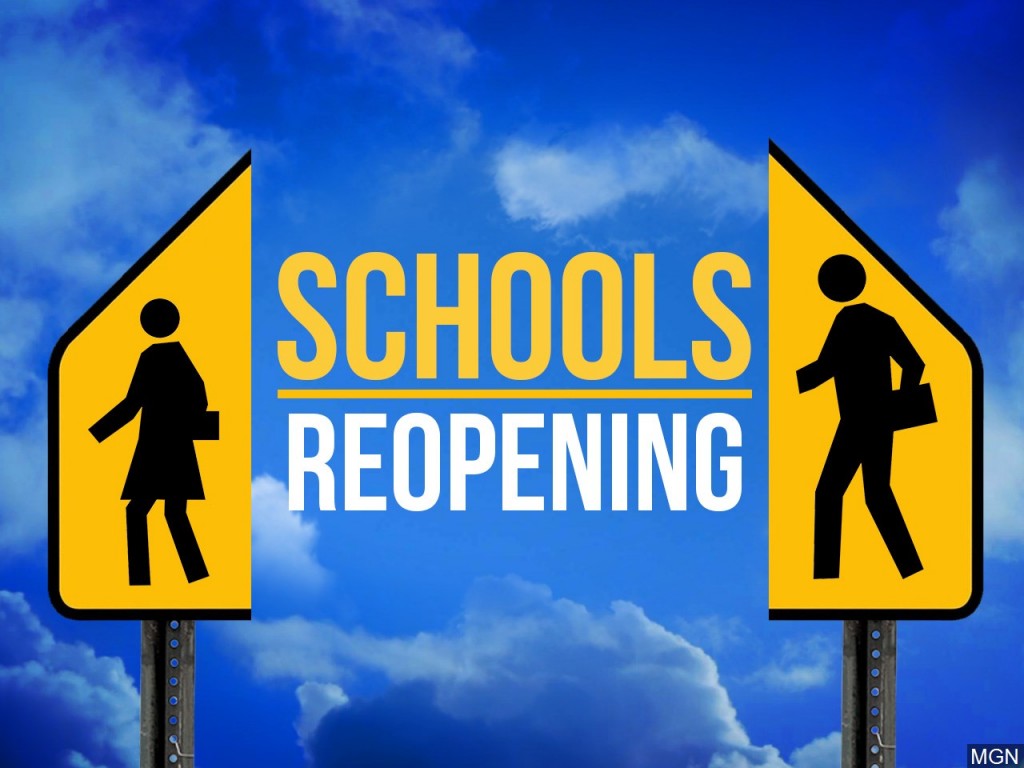 The Lincoln Education Association on Thursday expressed concerns about Lincoln Public Schools plan to reopen.
LEA represents about 2,300 LPS staff members.
The union's Board of Director said in a letter they are concerned by the recent spike in COVID-19 cases in the area.
LPS Superintendent Steve Joel said the district, which plans to resume in-person classes August 12, will follow guidance from the Lancaster County Health Department's COVID-19 Risk Dial.
The dial uses colors to convey the perceived risk of virus in the community. It is currently in the "orange" or "high" risk category.
The district's initial plan for the "orange" category includes all students K-12 attending in person, with the possibility of some high schools reducing the number of students in the building at one time.
LPS is also requiring face coverings to be worn by students, staff and visitors while at school.
"Educators want to be back in school," the letter said. "We care deeply for our students and their families. However, we are concerned that the plan to reopen our school buildings while we are still in the midst of an uncontrolled pandemic presents too great a risk to community health and safety."
The letter goes on to say the district's current plan "adds to the problem" and is premature.
"While we understand that the COVID risk for younger children may vary from that of older children, teens, and young adults, there is still risk," the board wrote in the letter. "The risk is not zero at any age. We do know there is increased risk to teens.
There is no way at this time to reopen our schools and guarantee that students will be safe from COVID—or of being certain that students couldn't be asymptomatic carriers of the virus back to vulnerable family members."
LEA says hundreds of LPS staff are in higher risk categories or live with someone who is.
"The decision to open schools knowingly risks young people's health and the health of their families by opening our school buildings and returning to all in-person instruction," the letter said. "Even if the risks to our younger population are small—even if one young person suffers serious illness or death, that is not a price that our community should pay."
LEA says its preference would be for a delayed reopening of schools until the COVID-19 Risk Dial is in the "green" (low risk) category, or until two weeks go by without any new cases.
In the meantime, LEA suggests students continue with remote learning plans and possibly staggered attendance.
"We are professional educators who have devoted ourselves to other people's children," the board wrote in the letter. "We cannot in good conscience go along with a full reopening of school buildings without first standing up for the health and safety of children and families, including our own, and without asking for a plan that better protects the health and safety of thousands of LPS staff who will be the ones on the front lines and who will be the most vulnerable.
LPS provided Channel 8 Eyewitness News with the following statement in response to the letter:
"We are aware the Lincoln Education Association Board released a statement prior to our announcement on July 21. We recognize the concerns associated with the start of school. The health and safety of our staff, students and community are one of our top priorities. This is why we continue to collaborate with the Lincoln-Lancaster County Health Department to address all of these concerns and plan for every possibility for the school year."
LPS will announce its full plan for reopening Tuesday afternoon.
Gov. Pete Ricketts and state education officials will hold a press conference Friday morning to discuss schools reopening.