Tecumseh co-op employee dies after anhydrous ammonia exposure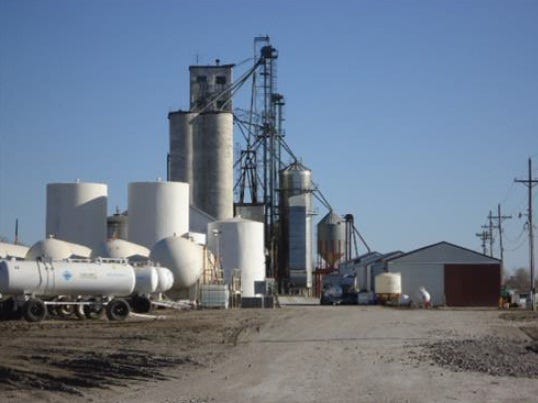 Posted By: KLKN Newsroom
8@klkntv.com
The Johnson County Attorney says a 63-year-old, John Bennett employee of Midwest Farmer's Co-Op grain elevator died of his injuries following an explosion Thursday night. Although the county attorney is calling it an explosion, a spokesman for the Co-Op says there was no explosion. He says the employee died from exposure to anhydrous ammonia.
It happened at around 6 p.m. at the Tecumseh branch. The county attorney says Tecumseh Fire and Rescue responded to the scene and transported two male Co-Op employees to the Johnson County Hospital. Bennett later died at 10:45 p.m. Two others, including a Johnson County Sheriff's Deputy, were treated at the hospital for non-life threatening injuries.
Anhydrous ammonia a colorless, highly irritating gas with a sharp, suffocating odor. The CDC says it is a toxic gas or liquid that, when concentrated, is corrosive to tissues upon contact. Exposure to ammonia in sufficient quantities can be fatal. One of the highest production-volume chemicals in the U.S., concentrated ammonia is used in manufacturing, refrigeration, and agriculture (as a fertilizer).