The issue of Medicaid expansion on the Mid-Term ballot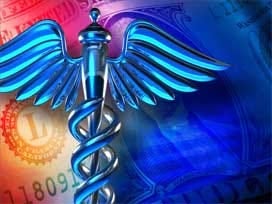 Medicaid expansion has been talked about a lot in the last few weeks, which could help those people ages 19 through 64 whose incomes are 138% below the poverty level or those making less than $17,000.
That's an estimated 90,000 Nebraskans would benefit if it passed, they fall in what is called an insurance gap
They make too much to qualify for Medicaid, but not enough to get subsidies to help buy coverage from the health insurance marketplace.
Opponents to the Medicaid expansion say it is going to cost the state of Nebraska too much money.
"Costing a little bit, $52 million is an ultra-conservative estimate for the first biennium. So for the first two year of the program that's Nebraska's share," says State Director of Americans for Prosperity Jessica Shelburn.
If the state of Nebraska does choose to expand Medicaid the state as a whole would pay 10% of the expansion whereas the federal government would pay for the other 90%.
"We've already left billions of dollars on the table because we haven't expanded Medicaid yet and we're going to be getting you know a 9 to 1 match from the federal government and so well while it seems like 25 million dollars could be a lot of money but the state budget as big as it is and with money that we have already left on the table and we are already paying into the federal government it's really a great value," says the 427 Initiative Campaign Manager Meg Mandy.
Supporters say since Nebraskans are already paying those federal dollars, it's time for them to see the benefits.
"Over the long term over the three years basically for the first three years of Medicaid expansion we would be looking at 1.3 billion dollars coming back into our state from the federal government of tax dollar Nebraska workers have already paid in to pay for the healthcare of low income working Nebraskans," added Mandy.
Those who are opposed to this measure want to be clear that the federal government doesn't have enough money to pay for Nebraska's Medicaid expansion.
"I think it can be very misleading because yes we do send our tax dollars to the federal government they do come back to us in various different forms. It is not like our federal government has 600 million dollars which the proponents are claiming set aside to pay for Medicaid expansion in Nebraska every year. They don't have that money the federal government is using borrowed money," says Shelburn.