The rain didn't keep art enthusiasts away from the 10th annual art in the garden event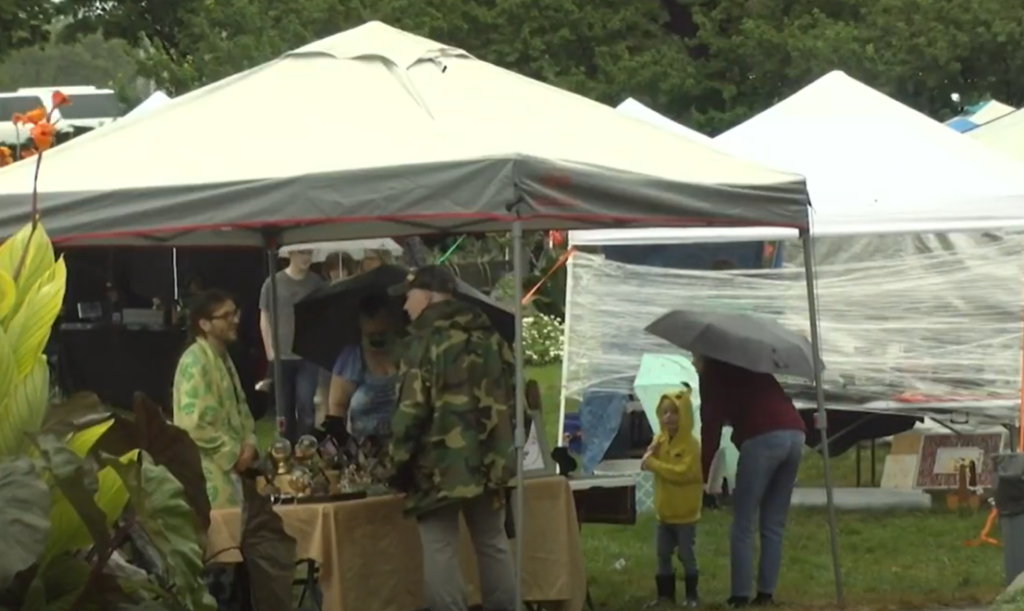 LINCOLN, Neb. (KLKN)- Saturdays dreary weather didn't stop artists and art lovers from piling into Sunken Gardens in Lincoln.  With umbrellas in hand, people gathered in the already picturesque place to soak in some works.
With tents sprouting up as far as the eye can see, there wasn't any shortage of things to look at.
There was an ensemble of performers serenading those at the gardens.
For those looking to brighten up their day, there were items available for purchase to take home with you.
"When someone buys your art it's the biggest compliment you can give an artist because it truly means that they love your piece. It's more than someone saying they like it, because they like it so much that they want to have that experience over and over and over. Taking it home or giving it as a gift, as an artist it just fills your heart," said Julia Noyes the host of the event.
Noyes says no matter the weather, Lincolnites will show up to support the arts.