Tiny house takes a tumble on road near Lincoln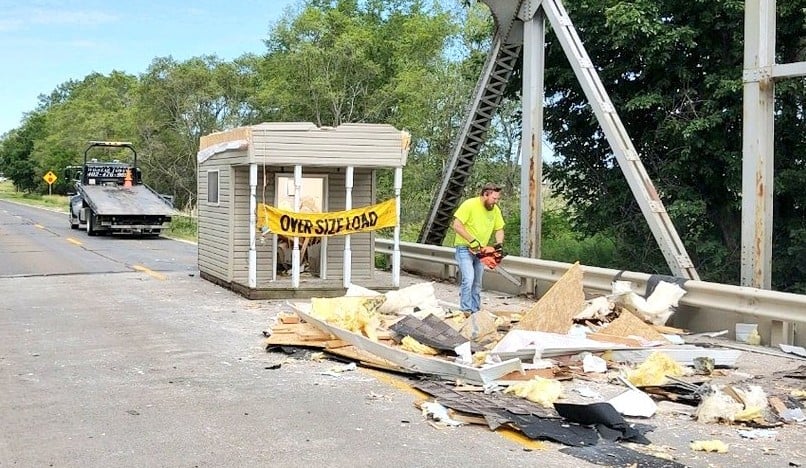 LINCOLN, Neb. (KLKN) – A tiny house took a tumble Thursday morning while being hauled by a truck north of Lincoln near Branched Oak Lake.
According to the Nebraska State Patrol, the driver was hauling the oversize load without a permit on the West Raymond Road bridge over North Oak Creek around 10:45 a.m.
The bridge was shorter than the truck's oversize load and took off the top of the tiny house while pushing it off the trailer.
Patrol spokesman Cody Thomas said the debris took just over an hour to clean up.
The Carrier Enforcement Division of NSP reminds people hauling oversize loads to get a permit and check their route ahead of time.