Tornado in Roseland, Neb.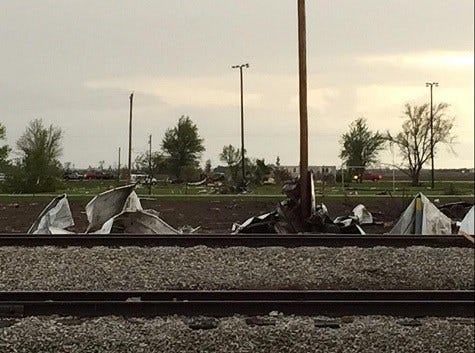 Posted By: KLKN Newsroom
8@klkntv.com
According to the National Weather Service the rural town of Roseland, Neb. was hit at 4:22 p.m. Wednesday by a tornado. Weather.com reports the tornado has damaged at least two homes along the Roseland Catholic Church. According to weather.com there have been a couple minor injuries, Red Cross disaster teams are en route.

For video of Roseland tornado visit our Facebook page https://www.facebook.com/klkntv/timeline

Weather.com is reporting a large tornado near Ruskin, Neb. around 5 p.m. triggering power flashes.The Channel 8 Eyewitness News Weather team has received reports of a home damaged as well as trees and power lines down in Hebron, Neb.
Pictures courtesy of viewers.
If you have additional pictures to share please send to 8@klkntv.com
Please be careful and do not put yourself in a dangerous situation for a photograph.