TRAVEL UPDATES: Keeping you updated on the roads as a Blizzard Warning sweeps across the Lincoln area
There's now a High Wind Warning west of Lincoln as well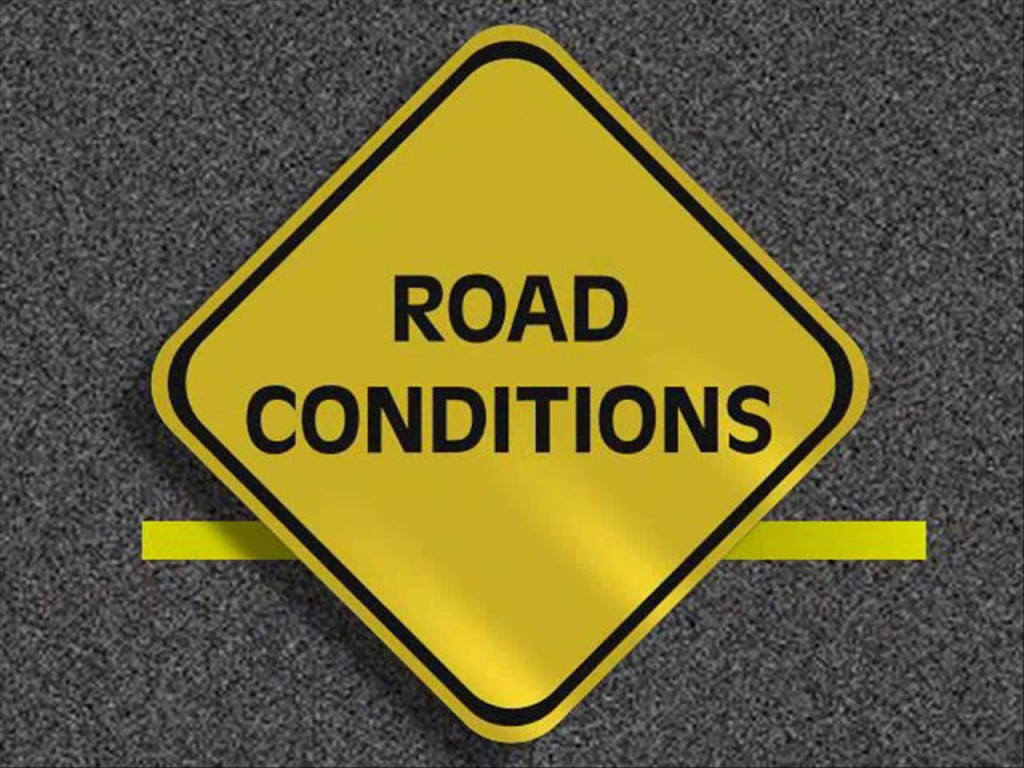 LINCOLN, Neb. – Traveling could be dangerous through Friday evening, and we want to keep you updated on any developments on roads in the Lincoln area and across Nebraska with live updates.
3:09 pm
Currently, 51 crews continue to plow and treat the roads. But, over the next six hours, the City will be recalling a number of plows as routes are completed. Tenty material spreaders will remain on duty this evening.
2:09 pm – A Nebraska State trooper was out responding to a crash between Lincoln and Omaha when a semi jackknifed, sliding into his vehicle. He was inside the car at the time, but was uninjured.
Extremely thankful that our Trooper was not injured when his unit was struck today between Lincoln and a Omaha.

He had just arrived to assist at another crash when a semi jackknifed and slid into his vehicle.

He was still inside the vehicle and was buckled up, thankfully. pic.twitter.com/ZE2jfGbhXJ

— Nebraska State Patrol (@NEStatePatrol) January 15, 2021
11:28 am – The City of Lincoln reports 51 crews are plowing and applying granular salt pre-wet with brine to main streets, as well as school and bus routes. Services, excluding emergency services, may be temporarily suspended due to poor visibility. Additional road resources are on standby for post-storm plowing and cleanup.
9 am – Lincoln Police say officers have responded to 10 accidents this morning. The Lancaster County Sheriff's Office responded to six accidents. Both agencies say the none of the accidents were serious or led to serious injuries.
8:35 am – The Nebraska State Patrol told Channel 8 Eyewitness News troopers had responded to around 20 weather-related accidents across the state. A patrol spokesman said 10 of them were in the Lincoln area.
7:40 am – Lincoln Police have responded to three accidents inside the city. No serious injuries reported. The Lancaster County Sheriff's Office told Channel 8 Eyewitness News they had responded to "a handful" of crashes, none of which resulted in serious injuries. They advised drivers to use caution and slow down as roads are slick in some areas and blowing snow has reduced visibility.
Outside of the Lincoln area, the Seward County Sheriff's Office says drivers should use extreme caution; road surfaces are wet and ice-covered in spots. Bridges are slick. NDOT is currently working on the roads.
7:30 am – The Nebraska State Patrol reports blowing snow across eastern Nebraska. This may affect travel.
Blowing snow is affecting travel in eastern Nebraska this morning. A Blizzard Warning remains in affect.@NebraskaDOT plows are out across the area and NSP troopers are on the road to help.

Be safe if you have to travel, but travel is not advised in blizzard conditions. pic.twitter.com/4uOf3ajfAF

— Nebraska State Patrol (@NEStatePatrol) January 15, 2021
Plows are out as winter settles in! Eastern Nebraska has snow & high winds out there, creating blizzard conditions. If you MUST travel, be sure to check https://t.co/dMWDoxmD2N for the latest on conditions. #NeRoads pic.twitter.com/Js1Y8lZROq

— Nebraska DOT (@NebraskaDOT) January 15, 2021
6:00 am – The video tells the story. Stay off the roads if you can.
5:20 am – 20 crews are working the streets of Lincoln this morning. Streets are partially snow covered. Several reports of accidents on news scanners.
3:00 am – Snow is starting in eastern Nebraska.
Snow has started in northeast Nebraska and is expected to impact the morning drive for much of the eastern part of the state.

Please be prepared for blizzard conditions as strong winds mix with the snow. Stay aware of changing conditions throughout the day tomorrow. pic.twitter.com/zRRidWie3F

— Nebraska State Patrol (@NEStatePatrol) January 15, 2021
6:00 pm – NDOT will be on the highways to clear the roads and monitor conditions during the storm. Interim NDOT Director Moe Jamshidi said "Our crews at NDOT remain ready to address this winter storm and the different challenges it will bring. NDOT continues to work to maintain the safety and health of its teammates to ensure plows are out to clear the way for travelers."
If you do have to travel and become stuck, call the NSP Highway Helpline at *55 or 800-525-5555.
5:30 pm – Near Guide Rock, in southern Nebraska, there is a large grass fire. You are asked to avoid Highway 78 and 136.
There is a large grass fire in southern Nebraska near Guide Rock. Troopers are on scene with deputies from Nuckolls and Webster Co and several local fire departments.

Travel is not advised on Highway 78 or 136 in the area at this time. Hwy 78 is Hwy 128 in Kansas. pic.twitter.com/wPTLMzoINT

— Nebraska State Patrol (@NEStatePatrol) January 14, 2021
5:00 pm – City of Lincoln announced there will be 20 city crews working just after midnight when the BLIZZARD WARNING goes into effect. They will put down a granular salt pre-wet with brine if needed.
NOTE: If visibility becomes too poor, only emergency services will be operating.  The city recommends you don't travel unless there is a emergency that requires it.