UPDATE: Two inmates found dead after correctional institute riot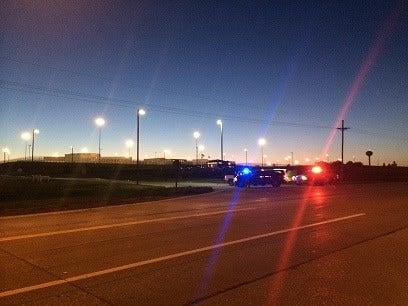 UPDATE: Two inmates were found dead in a housing unit at the Tecumseh State Correctional Institution. Staff are working to identify and notify their families. The Nebraska State Patrol is investigating the riot that broke out Sunday night as well as the deaths. Officials say all staff are accounted for and there is no risk to the public.
—————————————————————————————————————————————————————————
Posted by: KLKN Newsroom
8@klkntv.com
Two inmates from the Tecumseh State Correction Institution were transported to the hospital Sunday, after a fight broke out inside the prison.
Officials tell us one was shot during the initial disturbance and one was injured by a rubber projectile.
A statement was issued Sunday night:
"At approx. 2:30PM staff at the Tecumseh State Correctional Institution (TSCI) noticed a large gathering of inmates in front of a housing unit. As staff reported to the area to break up the gathering two staff members were assaulted, and one inmate was injured. All of these persons have received medical treatment. Following this incident, there were several other incidences which took place in multiple housing units resulting in small fires, and damage to property.
The Crisis Negotiation Team, Correctional Emergency Response Team, and Special Operations Response Teams are currently on sight at TSCI working with staff to further control the situation.
The exterior of the institution is secure. We are working diligently to get all staff and uninvolved inmates in the affected areas removed. Updates will be sent out as additional information is available and verified."
This is a developing story, we'll bring you additional details as they become available.