UNL cycling club host annual Husker Hundo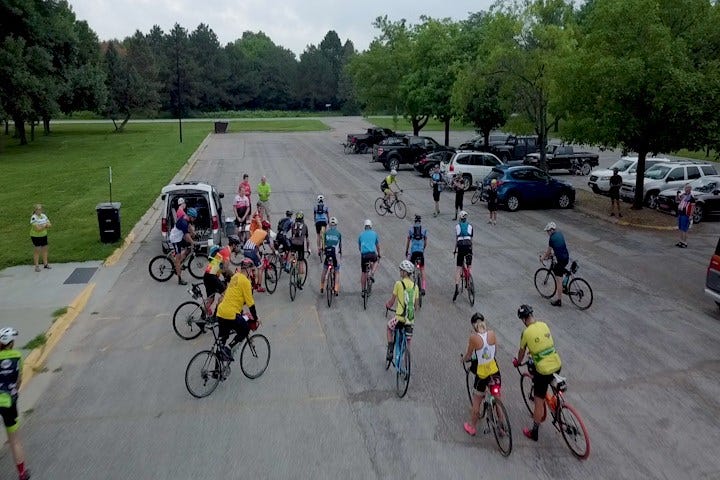 Guided by the UNL cycling club, the gravel style bike race featured three routes.
They included a 100 mile, 60 mile and 25 mile ride for cyclist to choose from.
"We're here to support the local UNL cycling club that has a lot of good young guys who are in school, young ladies that are riding around town and support local racing. For a long weekend this is a good way to spend your day," Randy Kinney said.
About 50 riders competed in the race to help support UNL.
With around 15 riders choosing to do the 100 mile route.
Every rider took the race at their own pace.
"On the 100 miles, the fastest guy finished in about 5 and a half hours, we still have some people that are out on the course that are going still on 8 plus hours so it all depends on the speed that you can continue and how fast you want to get it done," James Krist said.
Riders started at Mahoney park and rode through the Nebraska gravel roads, a turn at the Missouri river to finish back at the park.
The race was to help raise funds for the cycling club to participate in numerous competitions in the fall.
"We have a little conference that we are in we travel all around the Midwest from Minnesota to Oklahoma to go to road races, mountain bike races and cycle cross races," Krist said.
Although technically a race, riders say they were still there for the fun.
"It should just be a lot of fun there's several guys here that I ride with quite a bit so I'm sure there will be a lot more conversation and riding then there is racing today," Kinney said.