Update: Carbon monoxide leak at county jail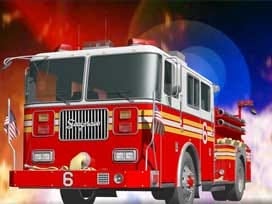 By: Ashley Harding
Yesterday's carbon monoxide leak at the county jail has some thinking about the importance of working detectors. Jail officials say they have a carbon monoxide detector inside the garage on the bottom level, but it doesn't extend into the actual building where the leak started.
Twelve people were rushed from the jail to the hospital. All complained of symptoms consistent with carbon monoxide poisoning. Terry Weber with Lancaster County Corrections says the leak started due to a ventilation problem in the kitchen.
"We found that we had a blown fuse in one of the phases on one of the electrical motors to the exhaust hood. It wasn't moving as much air out of the kitchen as we needed," said Weber.
Jail officials tell us the building has a carbon monoxide detector, but it's restricted to the garage down below. As a result, no one was alerted.
Trixie Truex works at Q.P. Ace Hardware and handles these detectors on a regular basis. She says it serves as a reminder that having a working detector in your building or home is a necessity. There's also a few things you can do to cut down your risk.
"You'll want to check around where those vents maybe exit your building also to make sure that they're sealed. Also, that the vent can do it's job getting the dangerous material outside of the home, " said Truex.
If you're in the market to buy a carbon monoxide detectors, you have a few options to choose from. Some are battery–operated and others can be plugged into an outlet. Others can be hard–wired directly into your electrical system.
Jail officials say they're now looking into the possibility of getting one for the kitchen. For now, they're just thankful the leak wasn't worse.
"It's always good to know that nobody gets hurt," said Weber.
Once you get a carbon monoxide detector, make sure to check the batteries as often as you do for your smoke alarm. We also hear the patients from yesterday are doing well.