UPDATE: Missing Auburn woman and Elba man found deceased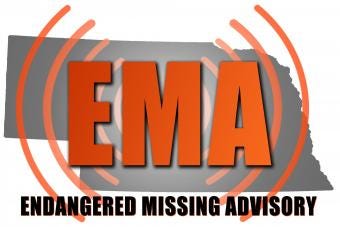 UPDATE:
Officials say both 68-year-old Jennifer K. Baker of Auburn and 92-year-old Fred Dzingle of Elba were found deceased.
---
The Nebraska State Patrol has issued an Endangered/Missing Advisory for 68-year-old Jennifer K. Baker of Auburn.
She is described as a white female, 5'2″ tall, 120lbs, with short brown hair and blue eyes.
Baker suffers from a heart condition, and dementia, is diabetic, needs medication, and has a scar on her neck.
NSP says she was last seen at her home around 8:00 a.m. February 1st in Auburn. She was wearing a white jacket and blue jeans.
Baker was on her way to a relative's home approximately 5 miles west of Auburn on Hwy 136, but did not arrive.
They believe she is driving a black 2010 GMC Terrain SUV bearing Nebraska plate 44-B369.
If you have any information, please call 911 or the Nemaha County Sheriff's Office at (402) 274-3139 immediately
---
An Endangered Missing Advisory has been issued for 92-year-old Fred Dzingle of Elba.
The Howard County Sheriff's Office says he went missing just after 5 o'clock Thursday afternoon.
Dzingle was last seen wearing blue bib overalls, a tan jacket and a red stocking cap. He is 5'9″, 165 lbs, brown eyes and gray hair.
They believe he is driving 2007 maroon Ford Taurus with a license plate of 49-B850. Deputies say he was last seen driving northbound on Highway 11 just north of North Loup around 5:30 p.m.
Dzingle suffers from Alzheimer's and may be disoriented.
Authorities say they are concentrating their search efforts to the North Central part of the state. If located, please contact the Howard County Sheriff's Office at (308) 754-5433.