Standoff near 25th and J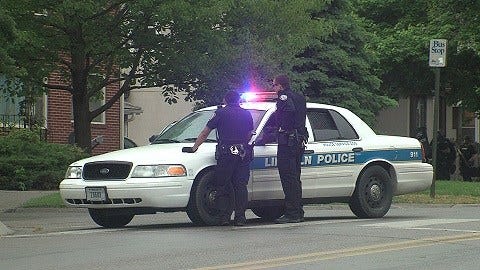 Posted By: Reid Kilmer
rkilmer@klkntv.com
Wednesday afternoon Lincoln Police swarmed the neighborhood at 25th and J for around four hours.
Several police officers surrounded an apartment building many of them with guns drawn asking for the man inside to come out.
Police say the suspect was threatening suicide and threatened to shoot at others with a rifle he had inside.
The suspect was taken into custody around 8 p.m.
Neighbors and authorities say that safety is the biggest concern when guns are involved.
Lenard Robinson who lives in the neighborhood said,"I was picking my kids up from school, they had the whole block from J Street blocked off all the way down to 25th street blocked off and the back alley blocked off. I got home and I had to go all the way around to get home. It's like a standoff, big guns and we got kids out here so we're kind of scared like what's going on."
Lincoln Police Captain Bucher said, "We were concerned about my officers about the neighborhood, rifles tend to go a long ways, so I say we were concerned about a lot of things that's why we tried to barricade and keep the area as clear as we could."