UPDATED: Lincoln man killed in Thursday accident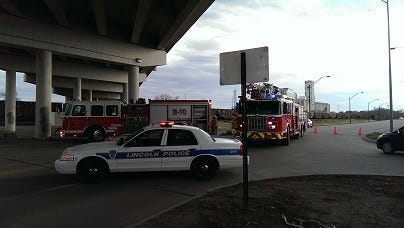 Posted By: Jenn Hatcher
jhatcher@klkntv.com
Lincoln police say 54-year-old Todd Peterson of Lincoln was the victim of a single car accident under the 27th Street Bridge near Innovation Campus, Thursday night.
Officers say the accident happened just before 6 p.m. Peterson was the only person inside the car
"It appears the car was going eastbound on State Fair Park Road. Witnesses did see the car hit the pillar," says LPD Capt. Jeff Bucher.
They say the bridge wasn't damaged and should be safe. Public works is planning on examining the pillar today.
It's still unknown why he swerved off the road, an autopsy has been ordered.