Veteran makes stop in Nebraska for 50 Pushups in 50 States
Marine Corps and Army Veteran Darren Hafford made his 46th stop in Lincoln, all in part to bring awareness to Veteran suicide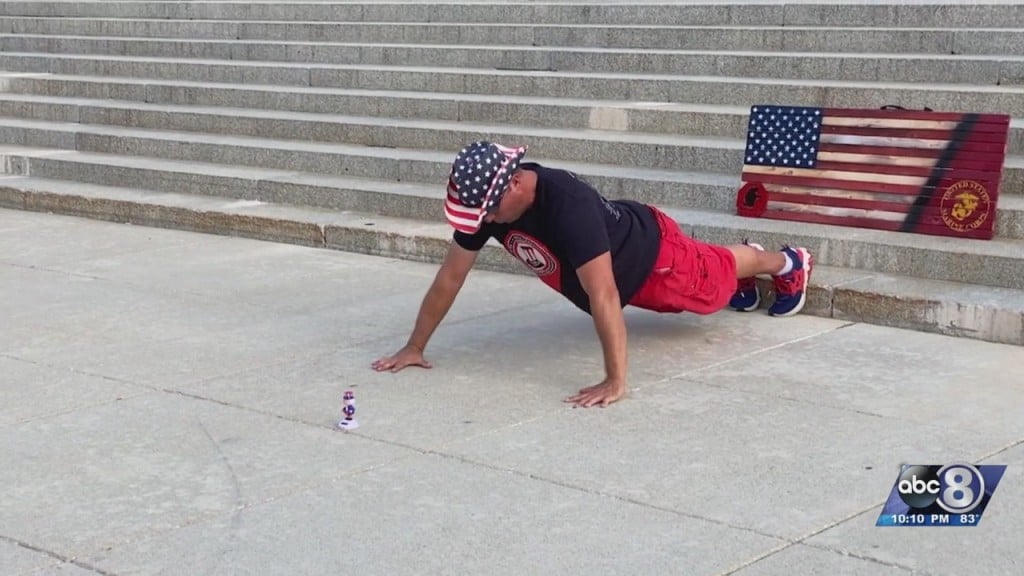 LINCOLN, Neb. (KLKN) – Marine Corps and Army Veteran Darren Hafford visited Lincoln, Nebraska on Wednesday to continue 50 pushups in 50 states.
Hafford started this challenge to raise awareness for veteran suicide prevention.
"I've had veterans and bikers show up to do pushups with me and it's been just spectacular," said Hafford. "The response has been so overwhelming and it's really filled my heart with pride and joy of how great Americans are to each other."
Nebraska was his 46th stop and will next head to Topeka, Kansas.
For more information on Hafford's journey, visit his website.