WATCH: Elephants get a rare chance to play in snow
The playful pachyderms had the time of their lives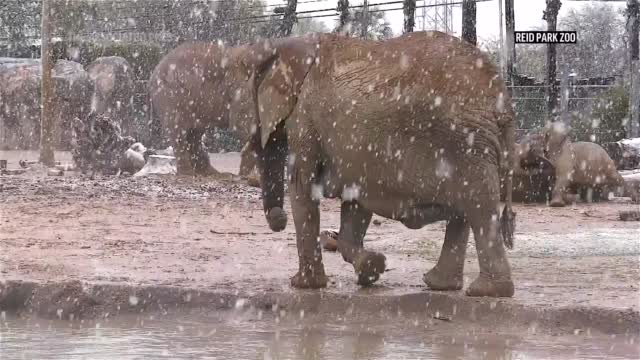 TUCSON, Ariz. (KLKN) – We've seen plenty of videos of people and pets playing in snow here in Nebraska during this winter storm, but Arizona animals are getting in on the fun too.
Check out this video of the elephants at the Reid Park Zoo in Tucson playing on a rare Arizona snow day.
Here in Lincoln, the Children's Zoo shared this video of the red pandas playing outside and snacking on some snow.