What to do with wildlife impacted by storms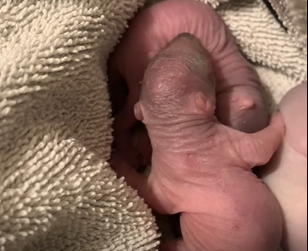 LINCOLN, Neb. (KLKN) – It's not just trees and crops impacted by the overnight storms, wildlife took the brunt of it too.
Nebraska Wildlife Rehab is asking people who see injured wildlife to call them or drop the animal off at their Omaha location. Their number is 402-234-2473. As of 9:30 am they are dealing with a power outage, so reaching out online isn't the way to get in touch right now.
Channel 8's own Nathan Greve and Meteorologist Brittany Foster found a nest of baby squirrels blown out of a tree. There were four babies on the ground. Two of them didn't make it and the other two are being cared for while they try to get a hold of wildlife officials.