Woman ordered to repay $106K she embezzled from Jewish Federation of Lincoln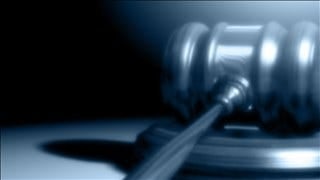 A former Lincoln woman has been ordered to pay over one-hundred thousand dollars in restitution she embezzled from the Jewish Federation of Lincoln.
U.S. Attorney Joe Kelly announced Tuesday that Jennifer Rosenblatt, 44, was sentenced to six months in a residential re-entry center and six months of home confinement for wire fraud.
She was also ordered to pay $106,604.22 in restitution and will serve three years on supervised release.
Kelly said between July, 2014, and October, 2016, Rosenblatt came up with a scheme to take money from the Jewish Federation of Lincoln.
She served as the organization's treasurer from 2009-2016, and was authorized to sign checks and make electronic payments.
She did not have any authority to use funds for personal expenditures, but made online payments to her personal credit card accounts from funds in the Federation's bank accounts.
These payments were for personal items charged by Rosenblatt on her personal credit cards and not made for any business activities of Jewish Federation League.
This case was investigated by the Lincoln Police Department and the Federal Bureau of Investigation.