1 dead in fatal crash near Hwy 43 and Pella Road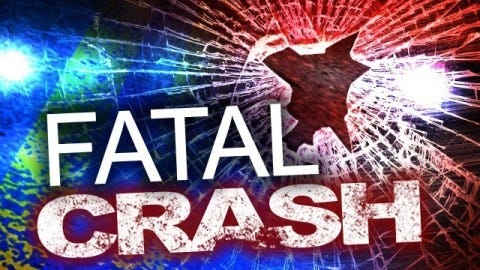 (Lancaster County Sheriff's Office)- On February 15, 2020, at 2334 hours, the Lancaster County Sheriff's Office was dispatched along with Firth Rescue and Lincoln Fire and Rescue to a two-vehicle crash directly north of Highway 43 and Pella Road.
Initial investigation reveals the two vehicles involved were headed in opposite directions and collided head-on. One driver was transported to Bryan Medical Center West Campus for non-life threatening injuries. The driver of the other vehicle was pronounced deceased on the scene.
The Lancaster County Attorney's Office has ordered an autopsy. Alcohol does not appear to be a factor in the crash. Seatbelt usage is still under investigation. The Lancaster County Sheriff's Office Crash Reconstruction Team responded to the scene and are continuing to investigate the details of the crash. Names are being withheld pending notifications of next of kin.