10 arrested after drug bust in north Lincoln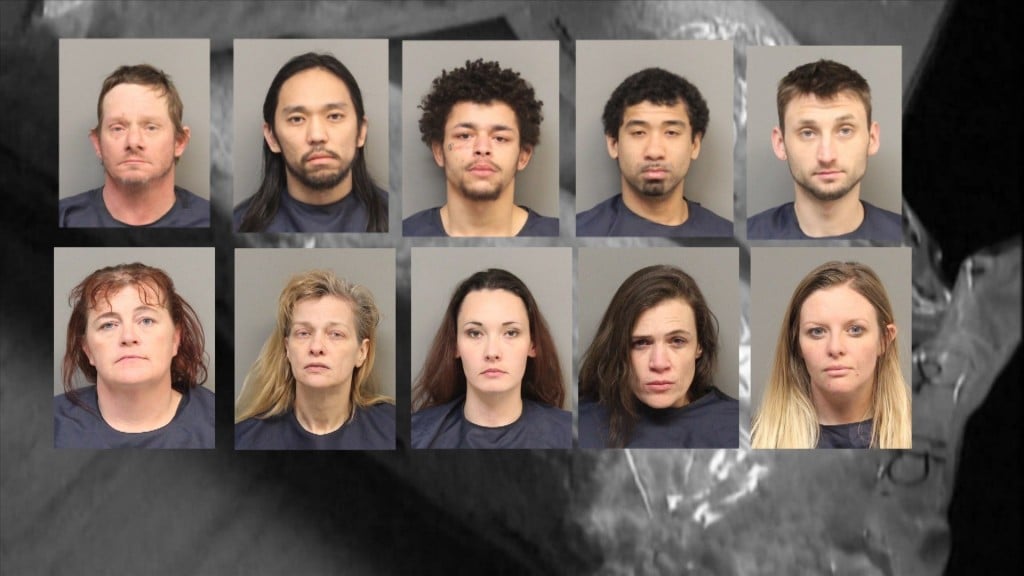 Ten people were arrested Tuesday night following a drug bust in north Lincoln.
The Lincoln-Lancaster County Narcotics Task Force served a search warrant at a home near 48th and Fremont Street, just a few blocks away from Dawes Middle School, where the bust occurred.
Lincoln Police said pipes, straws, baggies, meth, marijuana and cash were found in the home.
The following people were arrested, according to LPD:
Darrell Maynard, 46, of Lincoln, Ashley O'Connell, 29, of Lincoln, Alisha Reed, 42, a transient, Peter Jacobsson, 32, of Lincoln, Jerrin Ewings, 22, a transient from Lincoln, Jamie Carrico, 27, of Lincoln, Shanna Huggins, 39, of Lincoln, Vu Huynh, 25 of Lincoln, Ryan Thomas, 28, of Lincoln, and Marie Garleigh, 48, of Lincoln
Police said the bust was part of an ongoing narcotics investigation the task force is working on.