WATCH: 100 days in the making, Lincoln man gets to go home after battling COVID-19
Tuesday was a special day for Gary West, he finally got to be reunited with his family after battling the coronavirus for so long.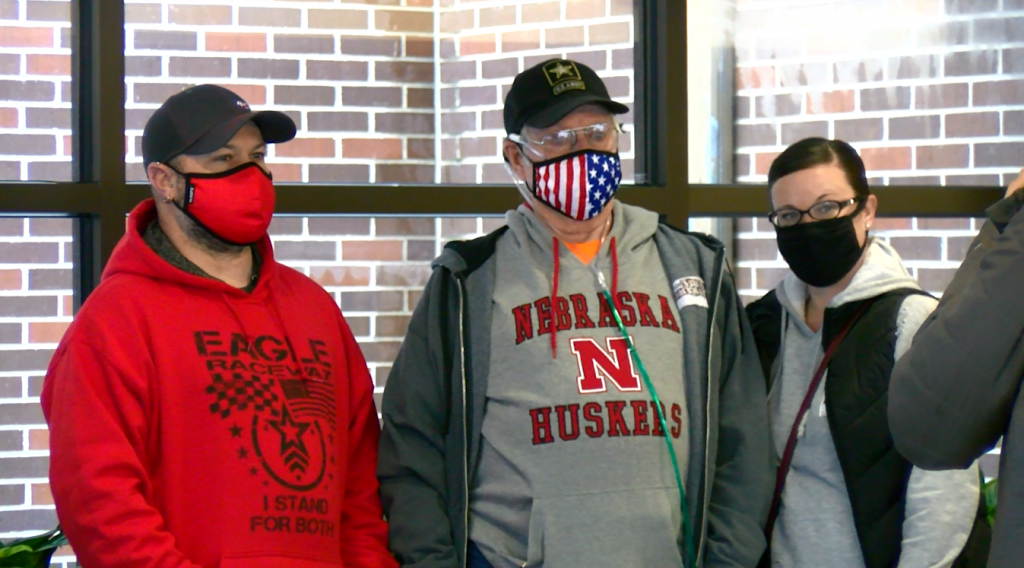 LINCOLN, Neb. (KLKN) —From CHI Saint Elizabeth, to Madonna Rehab…it has been a long 100 days for Lincoln man, Gary West as he battled COVID–19.
"I wouldn't want even my worst enemy to go through what I went through. I can't find a word to describe it. There was times I wanted to give up, I didn't want to keep living," West said.
Even through the toughest times, Gary kept pushing on. He was looking forward to the day he could see his children Tim and Sara once again.
"He couldn't have visitors for a large portion of his stay in ICU, so that was hard just knowing he was by himself," Sara Brown, Gary's daughter, said.
On Tuesday, the day had finally come. Gary beat the virus, completed his rehab and was finally getting to go home.
"This was a big event for me. They are a big event for me. They are a apart of me and I wanted to celebrate this with them," West said of the moment he was released.
It was a celebration so special, Sara flew in from Illinois just to bare witness. Finally re–united with his children and even some of his buddies, a smile was obvious under his mask, thankful for the chance to live.
Gary with a stern message for anyone who may doubt the seriousness of COVID-19, "If I hear anybody say that, I ain't gonna tell you what I'd say to them. There'd be a discussion. It's real. It's so real, you know, and it's very painful."