UPDATE: Missing dragon returned to southwest Lincoln home after it was stolen last week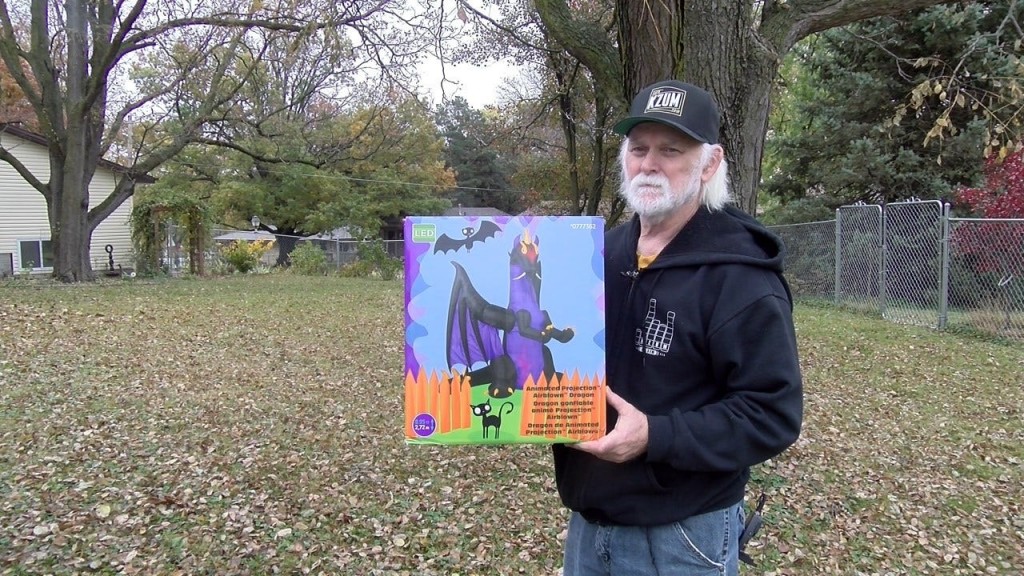 An inflatable dragon reported stolen off a man's property in southwest Lincoln has been found.
The 10-foot tall black and purple yard decoration was taken from his fenced in yard last Thursday.
But yesterday, Dave Young found his dragon, bought as a gift for his wife, in a yard by his house.
When we talked to him last week, his outlook was grim.
"Best case scenario they throw it over the fence some day but I'm not optimistic," he said. "It's probably been destroyed or something like that."
Police said the dragon appeared to be in good shape.
_________________________________________________________________________
The Young family shrunk by one dragon when teens stole their inflatable yard decoration around midnight Thursday.
Dave Young, the dragon's owner, said he got the 10-foot tall light-up dragon in 2016 as a gift for his wife, who he said loves dragons.
"When you get to our age you run out of ideas for gifts, so she gets dragons and I get koalas," Young said.
The dragon has adorned their yard for the last three Halloweens, they put it on their roof one year, outside the kitchen window the next and this year they thought they'd put in right in the front yard so kids walking to school could enjoy it.
But this year their dragon, which was protected by a five-foot chain link fence and being watched over by a security camera, was kidnapped.
"There are two things that bother me," Young said. "First, it was a present for her so it has sentimental value and second, that people are climbing over a chain-link fence to get into our private yard."
He said unfortunately the security camera got turned off when they switched off the dragon for the night and didn't catch the culprits.
But Young said his wife heard laughing and a car horn around the same time they think it was taken.
Young isn't optimistic they'll get the dragon back, but is looking for a replacement.
The moral of the story, he said, is "lock up your inflatables."