11 campers, RVs burglarized over Christmas holiday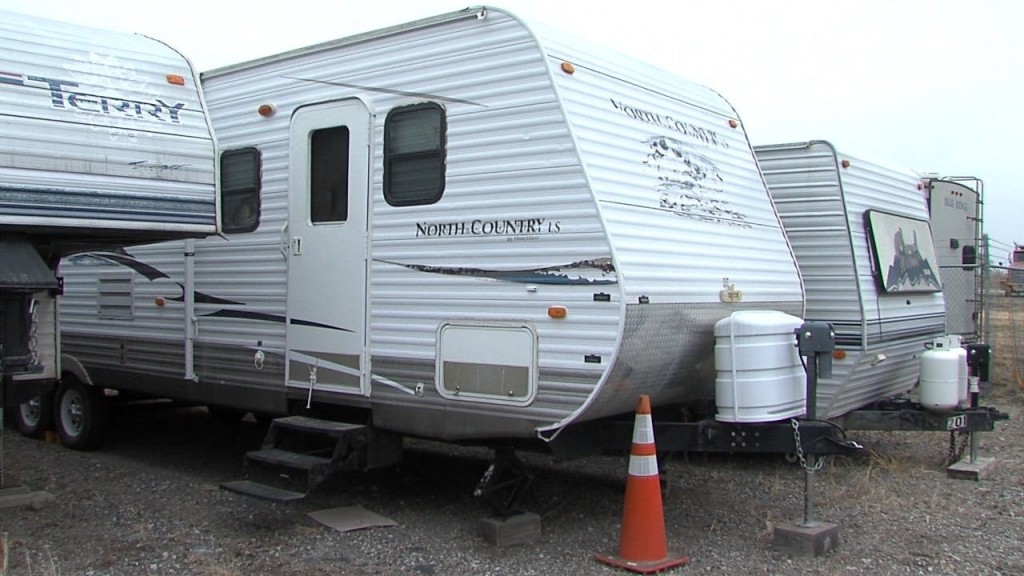 The holidays are no exception to crime. Multiple campers at the West 'O' Storage unit near 56th were burglarized over Christmas.
Jon Fair, who owns a camper rental service and keeps the campers in this lot, came here yesterday and was surprised to find the damages.
"I Came out Christmas eve, the day before Christmas eve, nothing was broken into, came out yesterday to drop some parts of and noticed that all the campers behind me were broken into," Fair says.
The chain link fence was cut to access the property and 11 total campers were burglarized or damaged. Four of them were Fair's.
"Some of the doors, like this one, the door is broken and the glass is broken out. They bent the door frame…which the damages exceed the cost of the TV they stole in the first place," he says.
A majority of the campers appear to just have broken windows, but a few of them, like Fair's, had TVs stolen. In total, 3 flat screen TVs were taken from multiple campers.
"It's something that you know you cant ever expect to happen and so its kind of a big surprise. You know I feel victimized like everyone else but it's just part of life these days, unfortunately."
Jon has spent the day after Christmas repairing the damages to all the campers, even those that don't belong to him.
"I'm out here fixing the glass in them so the campers don't get rain and snow in them. Doing what I can to help people out, kind of camping community you got to look out for your neighbors," Fair says.
Lincoln police are still investigating the burglaries, as well as trying to get in touch with the owners of all the campers that had damages.