11-year-old Seward girls helping to make neighborhood safer
Some may call them the 'neighborhood heroes' of Seward.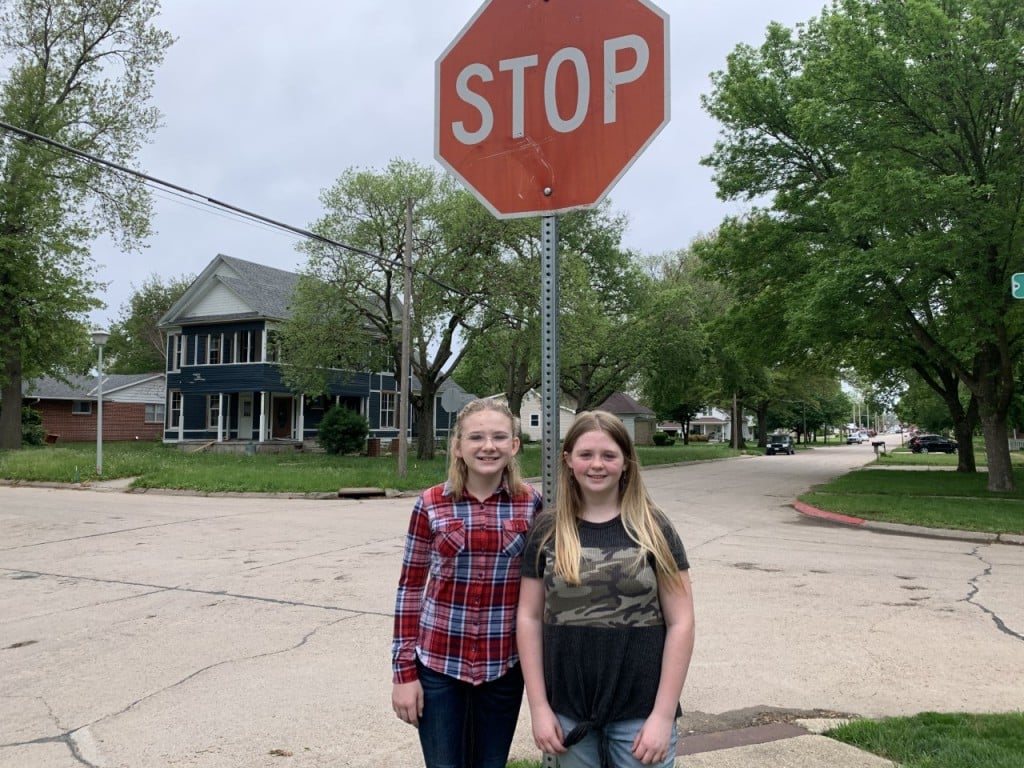 SEWARD, Neb. (KLKN) – Two 11-year-old Seward girls are making an impact in their neighborhood. After several close calls with vehicles while playing outside, they've pushed the city to install two temporary stop signs.
"Lots of cars would be like barely even stopping and not looking when they would go down the road, and it could be kind of scary sometimes," Kalli Brauneis, a fifth grader at Seward Middle School said.
"I described it as them preparing for a NASCAR race because some cars went that fast," Lily Perkins, a fifth grader at Seward Middle School said.
At the corner of 1st and Jackson Avenue in Seward, Lily and Kalli, have grown up next door to each other for years. During that time, they have watched vehicles speed down their street and on several occasions have almost been hit from drivers not paying attention.
So these girls took things into their own hands and wrote a letter to Seward's Mayor asking for the city to put in a stop sign at their corner. And to their surprise, the Mayor made some moves.
"I was really shocked and surprised because I didn't really think that it would work and then when I saw them I was like, 'Oh my gosh this actually happened," Brauneis said.
Two temporary stop signs were put in at the busy four way intersection on Friday to slow speeders down and test how the signs will impact traffic flow. The Mayor is on board with making the streets of Seward a safer place for everyone.
"It's great that they thought enough about the issue that they wanted to see if they could make a difference," Josh Eickmeier, the Mayor said. "At least make us aware of what their concerns are."
And this surely won't be the last Seward will see of these girls. They will be making it their mission to get more stop signs across the city and they couldn't have done it without the help of some local leaders.
"I'd like to thank the Mayor, for agreeing to put these stop signs up and making it a safer intersection for everyone," the girls said.
The stop signs will stay for a certain amount of time to monitor the situation and traffic flow. A decision will be made by City Council, in the future, if the signs will become permanent.