2 dead and several others injured in shooting at Texas church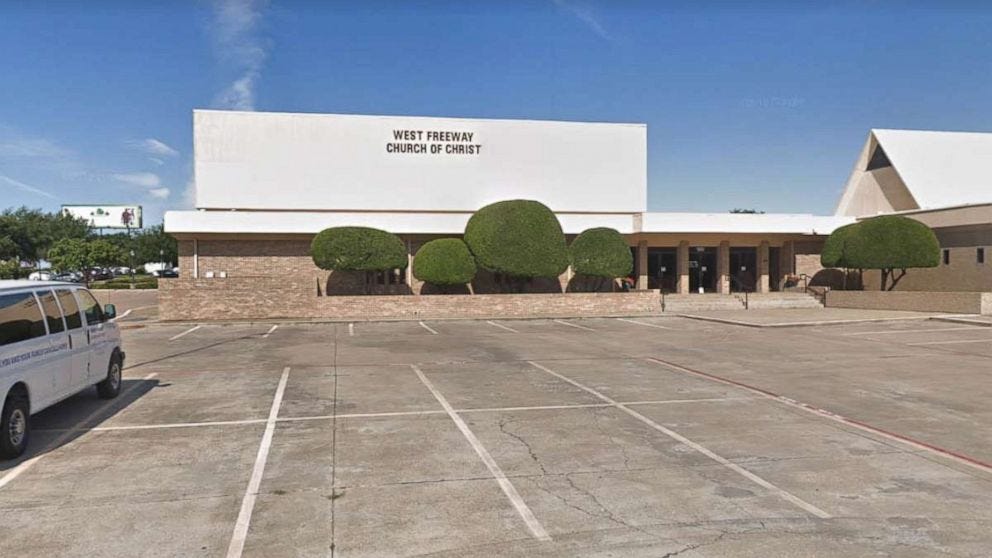 Courtesy: ABC News
At least two people, including the suspect, were killed and four others were injured when a gunman opened fire inside a crowded Texas church Sunday morning.
Officials say the gunman was shot to death by an armed security guard.
The shooting happened around 10:57 a.m. at the West Freeway Church of Christ in the Fort Worth suburb of White Settlement.
Officials say the shooting was captured on the church's livestream of the service.
The footage shows the gunman wearing a long coat taking a step back before pulling what appeared to be a shotgun from his coat and firing point-blank on the usher and another member of the congregation. A security guard standing near the front door of the church returned fire, hitting the suspect.
The gunman's name has not yet been released.
This is a developing story, we will provide you with more details as they become available.