27,000 LED lights replace existing Lincoln street lights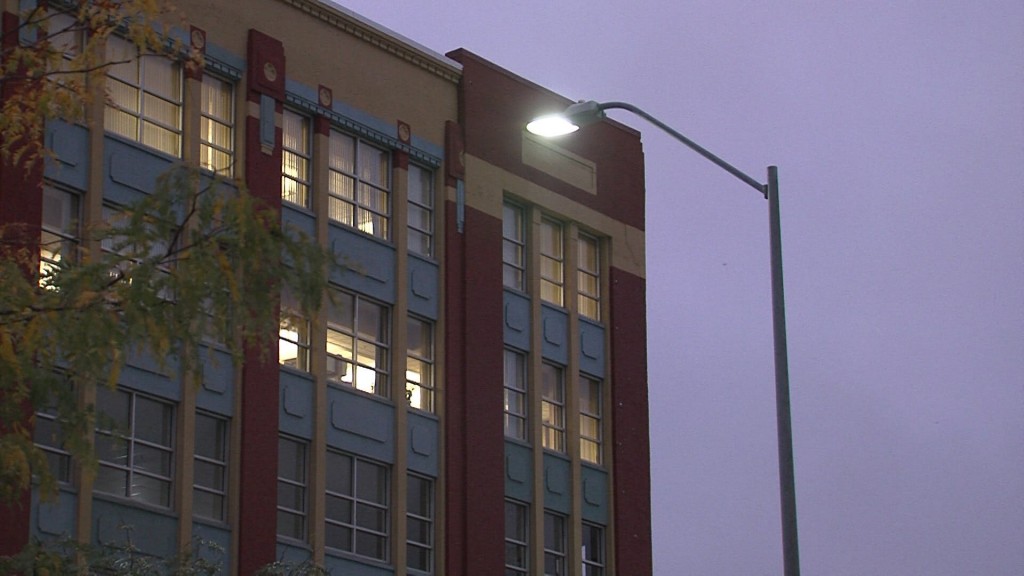 Lincoln will have a new look after Wednesday night. A year long construction project to replace city lights has finalized.
A $12.2 million project replaced 27,000 lights in and around Lincoln.
Lincoln mayor Leirion Gaylor Baird met with the public at 13th and P streets to "flip the switch" on the new lights.
LED's will replace the existing ones and are expected to last between 15 to 20 years longer.
The LED lights are precisely focused, improving the night sky quality while eliminating wasted light on unintended areas.
The safety of pedestrians, cyclists and motorists was a large reason to making the switch.
Officials say the LED lights will better illuminate city streets at night, making it safer.
The project is paid by a city cash fund and is expected to be repaid between 10 to 12 years.
Schneider Electric is a Texas based company who installed the project and worked with the city and LES through the process of installation.
LES will maintain the street light system so there will be no change of services.
The mayor also declared October 2nd as Energy Efficiency Day to better educate and raise awareness for energy use.