3-year-old red panda at Omaha zoo dies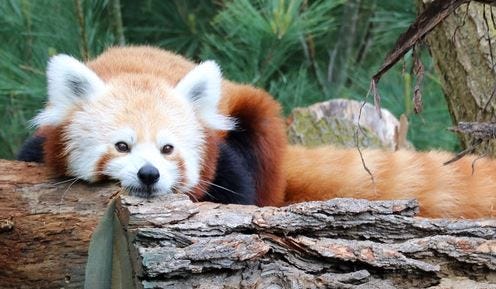 Posted By: Kelly Bradley
kbradley@klkntv.com
OMAHA, Neb. (AP) _ Officials with Omaha's Henry Doorly Zoo and Aquarium say a 3-year-old red panda housed at the zoo has died.
Officials said Wednesday that Tofu, a female red panda who arrived at the Omaha zoo from the Detroit Zoo in October 2017, had died.
According to preliminary necropsy results, Tofu had excess fluid in her abdomen and chest cavity. Officials say that is commonly observed in cases of heart failure or cardiomyopathy, but another potential cause of death includes inflammation of the heart from bacterial or viral causes.
Despite the name, red pandas aren't related to giant pandas. Red pandas are close relatives to raccoons, skunks and weasels and are the size of a small raccoon.