4 day old puppy with 6 legs is a genetic phenomenon
Her name is Skipper and she's being called a "miracle"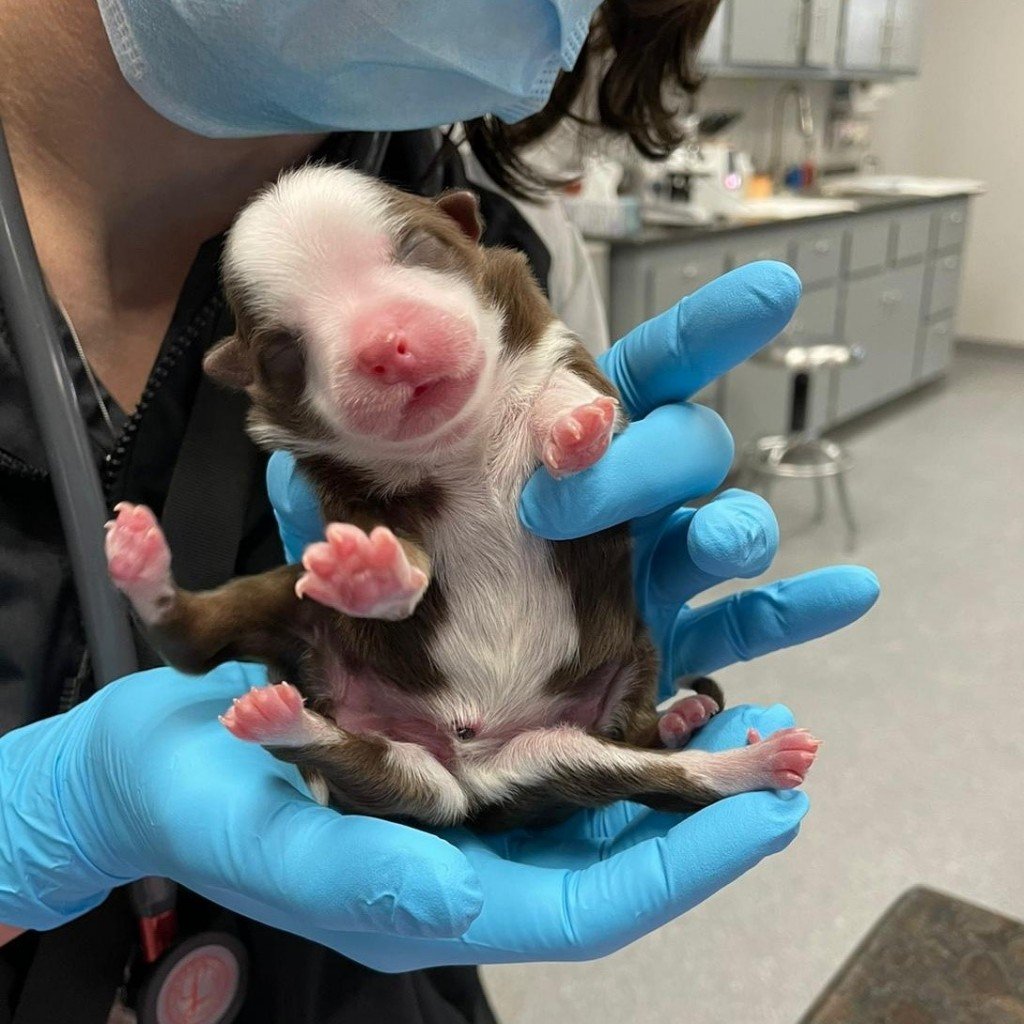 OKLAHOMA CITY, Okla. (KLKN) – Her name is Skipper and at four days old she's already a record survivor because of all her unique genetic issues.
She has one head and chest cavity, but 2 pelvic regions, lower urinary tracts, reproductive systems, and tails as well as 6 legs.
According to Neel Veterinary Clinic where she is being cared for "It is likely that she was going to have a litter mate but they did not separate in utero. She also has signs of spina bifida along her spine. Positively, her organs appear to be in great shape, she is peeing and pooping, and is very strong!"
The vets think she might need some physical therapy and help walking when she gets older, but for now, she's acting like a happy normal puppy despite all the obstacles.
The research continues on her conditions and the team is committed to keeping her pain-free while they learn about this unique puppy.