43rd annual Buffalo Run keeps runners going, and going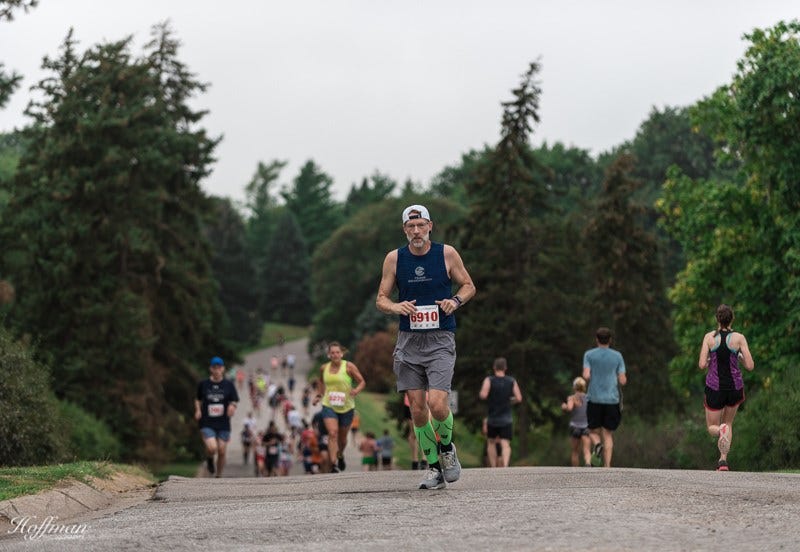 Today was the 43rd annual Buffalo Run at Pioneers Park, and the course is a beast to conquer.
"It's the hilliest course for any of the Lincoln road races that exist, and it's a unique distance because it's only 5 miles. If you watch the race, there's little kids out here to people probably in their 80's that were running the race, and it's really impressive, considering how challenging the course is," Local Buffalo Runner, Amy McCracken said.

Named for the bison statue in Pioneers Park,
The 5-mile scenic race is led by the Lincoln Track Club and Lincoln Running Company.
Runners who have finished five or more previous Buffalo Runs won a prestigious Buffalo Run award t–shirt.
All involved were just happy to be out.
"My family has done the Buffalo Run for years. I remember the first time doing the buffalo run was sometime in elementary school, and then doing it through middle school, and then actually coming to Pius X cross country and track, and so, volunteering here has been a great way to give back to the community," Volunteer and Local Runner, Domani Occansey said.
They also say it's good practice for those long distance runs coming later this Fall.