6 guns seized on I-80 following a pursuit, SCSO says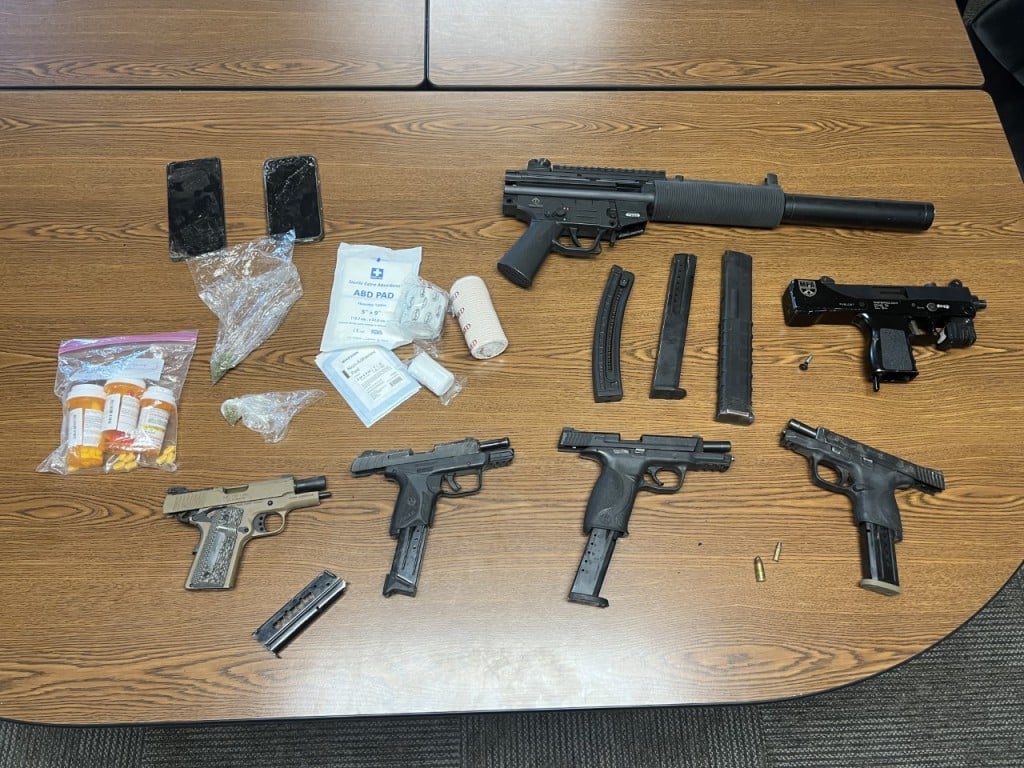 LINCOLN, Neb. (KLKN) – A traffic stop on I-80 resulted in the seizure of six firearms and an arrest, according to the Seward County Sheriff's Office.
Authorities said around 8:30 a.m. Monday, a deputy initiated a traffic stop on I-80 westbound, near mile marker 379.
According to SCSO, during the traffic stop, the deputy smelled marijuana and became suspicious of the driver and a female passenger. When the deputy started a probable cause search of the vehicle, the driver jumped out of the patrol vehicle, ran to his vehicle, and fled.
During a pursuit, the suspect reached speeds of 120 MPH as he traveled westbound and passed other vehicles on the shoulder.
Authorities said near mile marker 338, the vehicle drove into the median, made a U-Turn, and proceeded eastbound. The vehicle then exited I-80 at the Henderson exit, mile marker 342.
As the vehicle exited the interstate, the driver lost control, struck a culvert, and rolled.
Law enforcement worked to pull the driver and female passenger from the wreckage, while paramedics were called to treat their injuries.
During a search of the vehicle, deputies located six illegal firearms.
The driver, El-Shah Amon Royster, 37, of St Louis, MO, was arrested in York County on multiple charges.
The charges are flight to avoid arrest, willful reckless driving, possession of marijuana less than one ounce, six counts of possession of a deadly weapon (firearm) by a prohibited person, and six counts of possession of a deadly weapon (firearm) while in the commission of a felony.
Authorities said the female passenger was interviewed and released.