65-year-old Lincoln man who crashed plane Sunday was 'checking flying off his bucket list'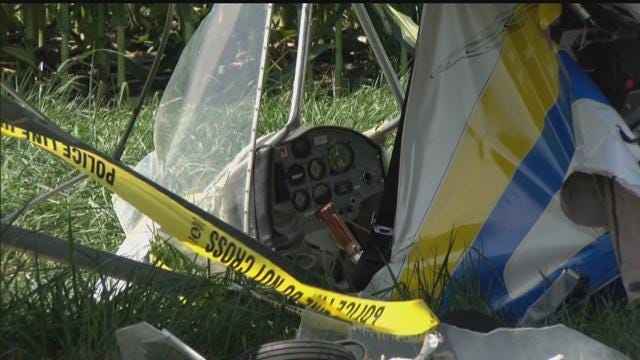 Authorities said a 65-year-old Lincoln man who crashed a small plane at a grass landing strip Sunday was "checking flying off his bucket list."
The ultralight plane crash was called in at 1300 Beechcraft Road, northeast of Southeast Community College around 11:20 a.m. Sunday.
Emergency crews arrived to find a single occupant, identified as 65-year-old Douglas Bornemeier, still in the plane. He was taken to the hospital with non-life threatening injuries after being extricated from the plane, officials said.
Authorities said the Federal Aviation Administration is investigating the crash and whether Bornemeier had a license.
Lincoln Police Public Information Officer Angela Sands said Bornemeir reported he had been in the air approximately 10 minutes before he came in too steeply to land and crashed. Sands said Bornemeier owned the plane.